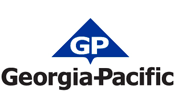 Company Name:
Approximate Salary:
0.00
Location:
Talladega, Alabama
Country:
United States
Job Categories:
EH&S Manager/Coordinator: Single site
Safety Manager/Coordinator: Single site
Industry Segments:
Lumber & Wood
Experience level:
3-5 years
Education level:
Bachelor's Degree
Environmental Health and Safety (EHS) Manager
Georgia-Pacific's, state-of-the-art lumber mill in Talladega, Alabama, is hiring an EH&S Manager to support our team. This position will provide EH&S Leadership and strategic development within the facility. This will include developing safety programs from the ground up. We are looking for somebody who is passionate about safety and committed to compliance with all laws and regulations.
Our Talladega lumber mill receives about 150 log trucks a day and produces approximately 230 million board-feet of lumber per year with plans to expand that it in the future! This is an exciting opportunity to work in a technologically advanced plant.
A Day In The Life Typically Includes:
* Providing leadership and direction in establishing and achieving a meaningful EH&S vision and effective strategies through management commitment and employee ownership.
* Participating in the selection and development of talent throughout the mill's organization.
* Driving EH&S excellence by developing and implementing risk and compliance management systems.
* Evaluating and developing synergies between safety and environmental programs
* Leading the development and use of risk assessment methods and systems for anticipating, identifying, and evaluating hazards. Driving and assisting with the mitigation of identified gaps, weaknesses, and improvement opportunities.
* Actively managing all aspects of compliance (e.g., OSHA, EPA, state, local, company standards). Ensuring ownership resides with the appropriate roles within the organization.
* Ensuring facility risk profile is addressed through development and implementation of key controls.
* Identifying EH&S development and training needs.
* Driving continuous improvement using tool and activities, including: self-assessments and audit processes; incident/near miss investigations; metrics and targets (leading and lagging indicators); and periodic reviews of performance, culture, and talent.
* Effectively communicating facility EH&S vision, strategies, and performance to internal and external stakeholders.
What You Will Need:
Basic Qualifications:
* Bachelor's degree in safety, industrial hygiene, or engineering
* 3 years minimum safety experience in an industrial, manufacturing, or chemical process environment 
What Will Put You Ahead?
Preferred Qualifications:
* Experience developing new safety programs
* Experience working in building products  
Salary and benefits commensurate with experience.
We are an equal opportunity employer. Minority/Female/Disabled/Veteran
Except where prohibited by state law, all offers of employment are conditioned upon successfully passing a drug test.
This employer uses E-Verify. Please visit the following website for additional information: www.kochcareers.com/doc/Everify.pdf
IND_GP_EHS
Follow us GP-LinkedIn GP-Twitter GP-Facebook GP-YouTube