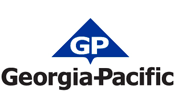 Company Name:
Approximate Salary:
0.00
Location:
Albany, Georgia
Country:
United States
Job Categories:
EH&S Manager/Coordinator: Single site
Industry Segments:
Manufacturing - Miscellaneous
Experience level:
6-10 years
Education level:
Bachelor's Degree
Environmental Health and Safety Manager
Georgia-Pacific is seeking an Environmental Health and Safety Manager to provide leadership and presence at our Albany, GA facility. Reporting to the Director of Operations, the EHS Manager provides leadership and strategic direction by building a partnership with front-line leadership and collaborating with business partners to develop and mentor the production team relating to EHS.
In this role, EHS Managers ensure systems to effectively address facility EHS risk profiles. The role balances Safety and Environmental with a 70% focus on safety and a 30% focus on environmental aspects and accountability.
Our Albany, GA plant is conveniently located in historic Dougherty County. We employ more than 100 people at our facility. This facility operates one of the industry's most sophisticated and modern corrugators and has an impressive array of modern finishing equipment, including flexos and die cutters to provide the widest range of corrugated packaging today. We manufacture corrugated sheets from linerboard and medium and then cut, wax, print and fold these sheets to produce corrugated boxes and trays for our various customers.

A Day In The Life Typically Includes:
* Providing leadership and direction to achieve the EHS vision through management commitment and employee ownership.
* Developing and aligning facility EHS programs and strategies according to the business/enterprise EHS plan
* Facilitating EHS ownership by the line organization. 
* Ensuring the EHS vision is developed and integrated in facilities
* Fostering an environment where employees understand and exercise their decision rights regarding EHS
* Ensuring incentive metrics are performance based
* Facilitating EHS ownership by the line organization through integration of the EHS Management System
* Ensuring EHS system elements are integrated into the line organization's responsibilities and expectations
* Leading the development of risk assessment methods/systems for anticipating, identifying, and evaluating hazards
* Increasing critical hazard awareness thereby reducing the likelihood of at-risk behaviors
* Ensuring an effective change management process is in place
* Partnering with facility leadership to develop short and long-term EHS objectives, targets, strategies, and measures that prioritize and mitigate risks
* Ensuring the development, improvement, and implementation of training systems to meet facility needs utilizing qualified instructors 
* Conducting routine management reviews and adjusting plans as necessary.
* Utilizing development plans to grow the teams' EHS skills and knowledge
* Fostering an EHS environment of collaboration and active participation with all employees
What You Will Need:
Basic Qualifications:
* Bachelor's degree or higher in Safety, Environmental, EH&S related field, and/or five (5) or more years' equivalent EH&S experience
* Willing and able to occasionally travel to support corporate initiatives
* Three (3) or more years of EHS experience in a manufacturing or industrial setting
* Proficiency using Microsoft Office software (i.e., Excel, Word, Outlook, and PowerPoint)
What Will Put You Ahead?
Preferred Qualifications:
* Certified Safety Professional (CSP) or demonstrated progress to attain CSP or other professional safety certifications
* Previous leadership experience
* Professional Engineer experience
* Experience working in a union environment
Salary and benefits commensurate with experience.
We are an equal opportunity employer. Minority/Female/Disabled/Veteran
Except where prohibited by state law, all offers of employment are conditioned upon successfully passing a drug test.
This employer uses E-Verify. Please visit the following website for additional information: www.kochcareers.com/doc/Everify.pdf
Follow us GP-LinkedIn GP-Twitter GP-Facebook GP-YouTube
IND-GP-EHS