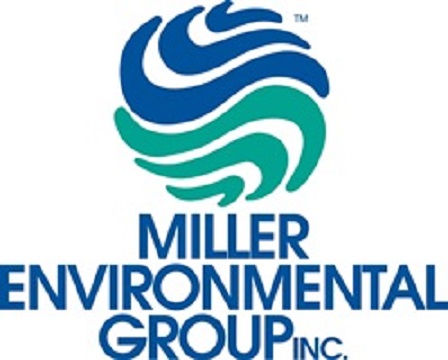 Company Name:
Approximate Salary:
0.00
Location:
Westbury, New York
Country:
United States
Job Categories:
EH&S Engineer/Specialist: Multi-site
EH&S Consultant
Environmental Consultant
Training: Safety/EH&S-related
Industry Segments:
Environmental Services, Transportation - Ground, Utilities
Experience level:
1-2 years
Education level:
Bachelor's Degree
Environmental Health & Safety (EHS) Compliance Trainer
Miller Environmental Group is seeking an Environmental Health and Safety Compliance Trainer to provide service both within and outside the organization and by conducting Training Programs under the direction of the Environmental Health and Safety Training Supervisor. The programs would include but are not limited to OSHA regulations, EPA, DOT, USCG, and local regulatory requirements.
Essential Duties and Responsibilities:
• Partnering with our Operations team to support our safety culture, ensuring workplace environments, equipment, or practices are compliant with safety standards and government regulations. Recommend measures to help protect workers from potentially hazardous work methods, processes, or materials. Provide input on project-specific safety plans as needed.
• Investigate accidents to identify causes or to determine how such accidents might be prevented in the future.
• Assist in developing, preparing, updating and coordinating training manuals working with subject matter experts for specific details, when necessary, in accordance with regulatory requirements.
• Develop higher skills from within the existing workforce through annual review of EHS policies and procedures.
• Monitor, evaluate, or record training activities for program effectiveness.
• Offer specific training programs to help workers, both internal and external maintain or improve job skills.
• Participation and coordination of the company Safety Task Force.
Other duties may be assigned to meet business needs.
Qualification/Requirements:
• Advanced knowledge of MS Office (PowerPoint, Word, Excel, Outlook)
• Superior presentation and communication skills.
• Excellent project & time management capabilities.
• A creative driver who is also goal driven and detail oriented.
• Exemplify consistent professionalism, good humor, ethical behavior and integrity.
• Ability to travel on a regular basis between sites both internal and external
• Ability to monitor training candidates during mock drills and demonstrations to ensure proper safety and health standards are being adhered to.
• Ability to demonstrate the safe operation of safety gear and equipment during training and mock drills.

Education/Training/Experience:
• Bachelor's Degree, or a considerable amount of work-related skill, knowledge, or experience with specialized certifications
• Creative ability, writing proficiency, visual graphics design ability.
• Excellent leadership skills; good public speaker at ease moderating large groups.
• Good organizer, thorough and meticulous.
• Tabletop/Drill/Exercise Facilitator working with ICS/NIMS/PREP Programs.
Miller Environmental Group is a leading environmental response, remediation and restoration services company, providing industry, government, commercial and residential customers with outstanding service. Our employees are provided comprehensive benefit options including Medical, Dental, Vision, Life Insurance, Pet Insurance, 401(k) with company match and more! We provide training, protective equipment, pay for any necessary certifications and licensing, and opportunities for growth. Come join our family! For more information, visit us at: www.millerenv.com

Miller Environmental Group is an Equal Opportunity Employer – M/F/Veteran/Disability/Sexual Orientation/Gender Identity
More Jobs Like This
We couldn't find matching jobs.