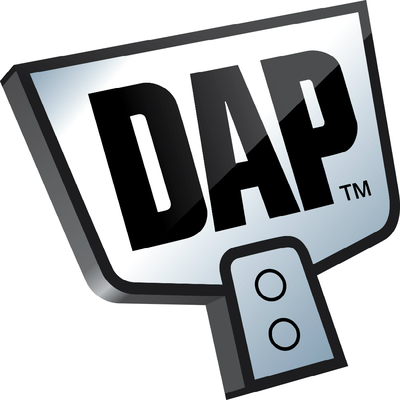 Company Name:
Approximate Salary:
0.00
Location:
Baltimore, Maryland
Country:
United States
Job Categories:
EH&S Manager/Coordinator: Single site
Industry Segments:
Consumer Goods, Manufacturing - Miscellaneous
Experience level:
3-5 years
Education level:
Bachelor's Degree
Environmental, Health & Safety (EHS) Coordinator
DAP is a leading manufacturer and supplier of home repair and construction products, including latex caulks, silicone sealants, contact cements, construction adhesives, glues, glazing, spackling, and other general patch and repair products.  You'll find DAP products in the hands of professional painters, remodelers, builders and do-it-yourselfers, and in 60,000 retail outlets, ranging from home centers and mass merchandisers to your local hardware and paint stores.  DAP's eight manufacturing and distribution facilities in the United States of America and Canada service North America and the world. 
The "DAP Stars" represent its 775 strong associates around the world which support its vision to produce and market America's best home repair products.  DAP has twice been voted one of "Baltimore's Best Places to Work"!  Learn more about DAP's history, culture and benefits on our website.
We have an exciting opportunity for an experienced Environmental, Health and Safety (EHS) Coordinator at our Baltimore, Maryland manufacturing facility. The EHS Coordinator is responsible for assisting the HR Manager in the maintenance and execution of DAP Baltimore Plant Environmental, Health and Safety management systems that provide a secure and safe work environment.   
Responsibilities include: 
Drives and supports the company's safety culture and various programs.

Conduct assessments and inspections of facility and operations for EHS policy compliance. 

Coordinate timely Environmental reports and controls.

Administer safety/environmental training.

Participate in safety investigations and management of safety events.

Provide safety awareness/leadership across all shifts.
 
Desired skills and experience: 
Two (2) plus years of relative EHS coordinator experience working in a manufacturing environment along with any relative safety certifications.

First Aid/AED responder and fire extinguisher trained.

Associates degree or above preferred.

Environmental reporting experience.

High proficiency of using Microsoft office software.

Ability to support a 24 hour/7 day week operation.   

Local candidates to the Baltimore, Maryland area are preferred.  


To apply online, please click the "Apply for this job" link on this page!
EOE
More Jobs Like This
We couldn't find matching jobs.