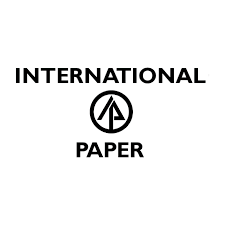 Company Name:
Approximate Salary:
0.00
Location:
Georgetown, South Carolina
Country:
United States
Job Categories:
EH&S Manager/Coordinator: Single site
Industry Segments:
Paper/Lumber/Timber
Experience level:
3-5 years
Education level:
Bachelor's Degree
Environmental, Health & Safety (EHS) Coordinator
International Paper is one of the world's largest paper and forest products companies.  Primary businesses include paper, packaging and forest products for a variety of end uses. International Paper is a Fortune 100 Company with operations around the globe. We currently have an opening for an Environmental Health & Safety Coordinator PL9 at our Georgetown, SC Container plant.  This facility manufactures packaging products for local and national customers.
The facility EHS Coordinator duties will include but are not limited to:
Actively support business objectives to help the facility achieve EHS targets

Implement and administer required facility safety processes and ensure compliance with applicable environmental, health and safety laws, regulations and corporate policy and to certify to this requirement.

Develop, implement and maintain effective systems, procedures, and training to achieve and maintain an accident free, injury free, and healthy workplace.

Lead continuous improvement efforts in environmental, health and safety system management and support employee diligence in safety compliance in daily operations.

Work with facility lead team to develop site specific annual objectives for environmental, industrial hygiene, safety and workers compensation improvements.

Maintain records for all programs.

Champion and support the facility Behavior Based Safety Program.

Education:
Bachelor's degree or equivalent experience required. 
Experience:
4-8 years of leadership experience in a manufacturing environment is desired.

EHS experience is required.




 
Competencies include:
Safety, environmental and health technical competencies

Communication and influencing skills

Ability to indirectly manage

Interpret technical problems, regulations, and environmental reporting

Leadership experience

Drive for Results

Building Effective Teams

Managing through Systems

Problem Solving

Motivating Others

Action Oriented




 
Qualified candidates should express interest by applying online by clicking the "Apply for this job" link above.
International Paper is an Equal Opportunity Employer –Minorities/Females/Individuals with Disabilities/Veterans.
More Jobs Like This
We couldn't find matching jobs.