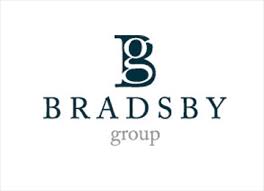 Company Name:
Approximate Salary:
DOE
Location:
Houston, Texas
Country:
United States
Job Categories:
EH&S Manager/Coordinator: Single site
Environmental Manager/Coordinator: Single site
Industry Segments:
Chemicals, General Manufacturing, Plastics
Experience level:
3-5 years
Education level:
Bachelor's Degree
Environmental, Health & Safety (EHS) Coordinator
No Relocation and candidates withing the USA only.  Must be able to work for any employer without retrictions.
Safety Job Expectations: 
Manage implementation and maintenance of required compliance training, policies and procedures.

Identify, manage, implement, and communicate required inspections, testing and their results.

Maintain expectations for safety performance in personal injury and incident prevention.

Coordinate various safety committee activities

Coordinate Health, Safety and Environment improvement activities.

Manage Incident Investigation process and related corrective actions.

Support all aspects of the Process Safety Management program at the site.

Oversee development and implementation of Site Security Programs/ Policies.

Function as management support to site Emergency Response Team (ERT).
 
Environmental Job Expectations: 
Ensure that environmental compliance takes priority over production pressures.

Ensure that all environmental requirements for site operations are clearly understood and adhered to.

Establish expectations for full regulatory compliance.

Strive to continually reduce environmental releases from operations.

Ensure compliance with all regulatory permit requirements.

Experience/Responsibilities:
3 - 5 years experience in EHS. 

Bachelor's degree is a plus.

Set clear expectations and direction for all personnel in Health, Safety and Environment

Actively promote the development of operational personnel.

Maintain contact with support organizations to ensure appropriate resourcing for site initiatives.

Ensure good communication of appropriate company/ business information to all employees.

Champion company positions, policies and strategies and ensure that employees understand their role in support of company strategies.

Foster teamwork in EHS and across the site.

To apply via email, please click the "Apply for this job" link on this page!