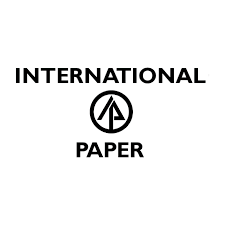 Company Name:
Approximate Salary:
0.00
Location:
Minneapolis, Minnesota
Country:
United States
Job Categories:
EH&S Engineer/Specialist: Single site
EH&S Manager/Coordinator: Single site
Safety Engineer/Specialist: Single site
Industry Segments:
Paper/Lumber/Timber
Experience level:
3-5 years
Education level:
Bachelor's Degree
Environmental, Health & Safety (EHS) Coordinator
International Paper is the world's largest paper and forest products company.  Primary businesses include paper, packaging and forest products for a variety of end uses.  International Paper is a Fortune 100 Company with operations around the globe.
We currently have an opening for a EHS/Quality Coordinator for our Minneapolis, MN Sheet plant.  This facility manufactures packaging products for local and national customers.
We are looking for an experienced, self-motivated individual who is capable of leading the facility efforts in the process improvement, quality and safety functions. 
This position reports to the General Manager and will include the following specific responsibilities:
Ensures compliance with all company safety policies and procedures

Management of the EHS (Environmental Health and Safety) program for the facility.  This will include developing and improving safety systems including communications, training, recognition, safety audits and behavioral based safety practices focusing on the following seven safety leading indicators:

Managing Safety Initiatives: Hazard Recognition, Life Potential Identification, Safe Work Observations, SWO Employee Engagement

5S Performance

Proactively address safety related issues ensuring immediate attention is given to any injuries in the workplace

Works with operating teams to understand and improve manufacturing systems

Reduces performance gaps in safety, productivity, efficiency, and other operational elements at the facility.

Management of the successful completion of Minneapolis obtaining the GMA Safe certification

Manage the facility quality systems to insure compliance with corporate quality system expectations; maintain and analyze quality records, issue reports.  provides follow-up on quality issues that arise.

Manage the customer complaint system; communicate effectively with sales and manufacturing.

Further develop and facilitate plant specific quality training.

Lead Manufacturing Reliability System to help accomplish operating objectives

Lead and/or support waste improvement process

Facilitate Customer Scorecard (if needed)

Provide entry level design sales support using CAD table for samples

The EHS/Quality Coordinator will have the responsibility to ensure that the facility complies with applicable environmental, health and safety laws, regulations and corporate policy and to certify to this requirement.

Develops, implements and maintains effective systems, procedures, and training to achieve and maintain an accident free, injury free, and healthy workplace.  This EHS/Quality Coordinator will integrate continual environmental, health and safety improvements and employee diligence into daily operations. 

Work with facility lead team to develop site specific annual objectives for environmental, industrial hygiene, safety and worker's compensation improvements that support these goals, policies and statements.

Qualifications:
Competitive candidates will possess a Bachelor degree (preferred) or have equivalent experience, and have a solid track record of 3 or more years manufacturing experience (paper/corrugated packaging industry preferred).  Specific competencies required include:  functional/technical skills, action oriented, dealing with ambiguity, directing and motivating others, time management, organizing, drive for results, problem solving, and process management
International Paper offers a competitive salary and an excellent benefits package that includes medical, dental, disability, life and accident insurance, vacation as well as a 401(k) plan and retirement savings account.  This is a great opportunity to start a career with a dynamic and proven manufacturer in the packaging industry.
Qualified candidates should express interest by applying online using the "Apply for this job" link on this posting. 
International Paper is an Equal Opportunity Employer - Minorities/Females/Individuals with Disabilities/Veterans.
More Jobs Like This
We couldn't find matching jobs.