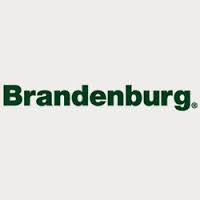 Company Name:
Approximate Salary:
0.00
Location:
Chicago, Illinois
Country:
United States
Job Categories:
EH&S Engineer/Specialist: Multi-site
Construction Safety
Safety Engineer/Specialist: Multi-site
Industry Segments:
Construction /Architecture, Environmental Services, Utilities
Experience level:
3-5 years
Education level:
Bachelor's Degree
Environmental, Health & Safety (EHS) Engineer
Brandenburg looks for leading candidates that have the team driven, safety focused qualities that made Brandenburg the nation's premier demolition firm that it is today. Brandenburg provides a compensation and benefit program to attract candidates that will continue to provide superior service to our clients and the demolition industry.
Candidates will learn from the best in the industry. Professional development, continuing education and demolition-specific training is available.   
Basic Job Description:
Conduct general Health & Safety training for each new hire

Complete Project Start Safety Survey's and site specific safety & health plan for projects

Review all safety plans with project supervisors prior to commencement of work

Responsible for administering and enforcing Brandenburg's environmental, health & safety program, policies and procedures.

Conduct safety inspections; responsible for data reporting involving inspections

Perform on site environmental sampling and assessments as required; maintain all instrumentation for monitoring, complete all reports and train employees in use of safety & health assessment instrumentation

Coordinate with onsite supervisors to conduct accident or injury investigations; review incidents with operations managers

Perform all work in accordance with Brandenburg's environmental and safety policies




Essential Job Functions: 
Ability to perform safety sensitive tasks

Ability to work with hazardous materials

Ability to work productively in various weather conditions 

Agility, bodily coordination & dexterity of hands and feet

Agility to walk and work on uneven surfaces

Ability to occasionally climb up stairs and ladders

Blood lead level below 25 micrograms / deciliter




Position Requirements: 
Minimum 3-5 years field experience working outdoors.

Candidates with Bachelor degree in EHS, IH or related discipline preferred.

CHST, ASP or CSP certification preferred.

Successful candidates have strong computer skills and the flexibility to work in a fast-paced environment.

Travel: Up to 90%
Employment Type: Full-Time, Salary Position
Base Pay: Commensurate with experience
Other Pay: Health Benefits, 401(k) Paid Time Off & Holidays  
Brandenburg is an Equal Opportunity Employer of Minorities, Females, Protected Veterans, and Individuals with Disabilities. Brandenburg is in Federal Contractor and abides by all OFCCP hiring practices.
To apply online, please click the "Apply for this job" link on this page!