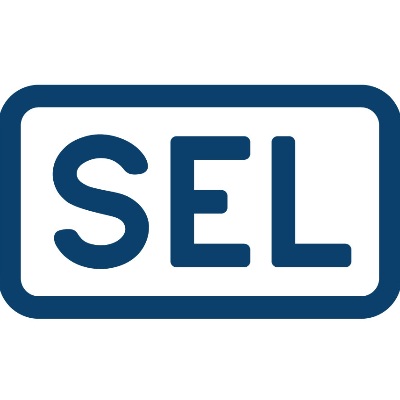 Company Name:
Approximate Salary:
DOE
Location:
Lewiston, Idaho
Country:
United States
Job Categories:
EH&S Engineer/Specialist: Single site
Industry Segments:
Distribution / Warehousing, Electrical & Electronic Products, Manufacturing - Miscellaneous
Experience level:
1-2 years
Education level:
Bachelor's Degree
Environmental Health & Safety (EHS) Engineer
Schweitzer Engineering Laboratories (SEL) seeks an Associate Environmental Health and Safety Engineer who wishes to work in a fast paced and ever changing high tech environment. If you possess the ability to independently work, identify hazards to safety and health, and have a background in Electrical, Industrial or Manufacturing Engineering or Mathematics and Sciences, please apply! Successful candidates will understand and have experience in the manufacturing environment, risk analysis, and hazard recognition.  
Essential Duties and Responsibilities
Provide EHS subject matter expertise to monitor and correct SEL's safety and environmental systems and programs to comply with federal, state, and local regulations and SEL requirements.

Manage active hazard control and incident prevention programs. Prepare, review, and submit reports to identify root causes and recommend corrective actions.

Develop, supervise, and coordinate training programs designed to meet or exceed regulatory and other requirements.

Respond to job related customer inquiries, questionnaires, surveys, requirements, issues, and all incidents.

Follow and apply SEL Values, Principles of Operations, and World Class Manufacturing Principles.

Understand. Create. Simplify.

Other duties as assigned.


Required Qualifications
Bachelor's degree

EHS support experience in a Manufacturing environment

Strong writing, documentation, and speaking skills

Ability to learn new skills and assume new responsibilities

Ability to work cooperatively in a team environment

Background check results satisfactory to SEL

Negative drug test result(s)


Preferred Qualifications
Four-year degree in Engineering or science-related field.

Professional certification in area of expertise (Environmental, OHS), OHST, ASP, CSP, CHMM, CIH.

Audit, inspection and training experience as 14001:2015 and OHSAS 18001/ISO 45001 auditor

Experience in fall protection, confined space and forklift training.


Physical Requirements
Stand and walk for extended periods
Location Information
This position is located at SEL's newest, state of the art manufacturing facility in Lewiston, ID where you'll enjoy an unmatched quality of life. Enjoy the smaller town life: country space, freedom from traffic, easy access to recreational activities in nearby mountains, rivers, and forests, as well as great schools and universities.
An Award Winning Company
Schweitzer Engineering Laboratories, Inc. (SEL) has earned a reputation for quality, reliability, integrity, and service. This has enabled us to expand within both the electric utility and industrial markets in many different industries, markets, and geographies around the world.
Communication with Applicants
SEL sends an initial e-mail response to all applicants at time of résumé or CV submittal. If you do not receive this communication, please check your SPAM filter and make sure your system is not blocking e-mails from SEL. It is important that you ensure your receipt of this e-mail as SEL may communicate future position updates via e-mail. 


SEL is an Equal Opportunity Employer.
More Jobs Like This
We couldn't find matching jobs.