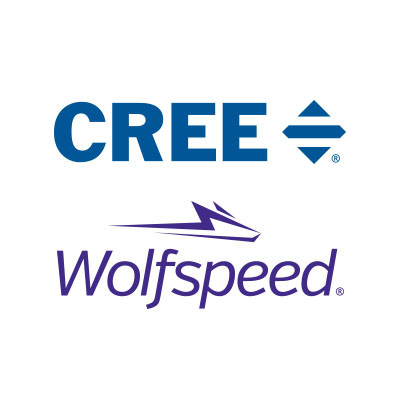 Company Name:
Approximate Salary:
0.00
Location:
Durham, North Carolina
Country:
United States
Job Categories:
EH&S Engineer/Specialist: Single site
Process Safety Management
Safety Engineer/Specialist: Single site
Industry Segments:
Semiconductor
Experience level:
6-10 years
Education level:
Bachelor's Degree
Reference Number:
2018-7350
Environmental Health & Safety (EHS) Engineer / PSM Coordinator
We need problem-solvers, unconventional thinkers and impassioned doers who can drive rapid change by creating solutions that out-perform anything that has come before. Our people see opportunities others can't and pursue them relentlessly.
Relentless innovation is in our DNA. It is why we don't stop at good. It's why we strive for better. We are a leader in energy saving technology, as reflected by our 6,000+ patents. We are always looking for new ways to leverage our potential and create the future. Join us and challenge yourself.
At Cree, you can be part of a team creating the future of energy efficient technologies, while rapidly developing your own career and skills. We provide learning and development opportunities to help you get to where you want to be. We are a company of high achievers and recognize and reward the superior accomplishments of our people.
At Cree we work diligently to identify and hire only those people who are profoundly passionate about their work. Once hired, we ask our employees to solve real problems. We push them to think unconventionally, to take ownership, to push their limits and to encourage their teammates to overachieve. If you join us, prepare to innovate.

Position Description:
This position provides key leadership in the continuous improvement of CREE's Process Safety Management and Risk Management Plan (PSM and RMP) program. This includes ownership in the development and implementation of goals, standards, and expectations for the PSM and RMP program. The PSM and RMP program will henceforth be referred to in this document as the PSM program.


Responsibilities:
Serve as the lead for CREE's PSM program and serves as the plant expert on PSM/RMP regulations and related issues.

Work with corporate Health, Safety & Environmental to develop and implement goals, standards, policies, and expectations regarding the company's PSM program. This includes developing measurable metrics, monitoring the metrics and regular reporting to drive continuous improvement.

Maintain a working knowledge of the PSM/RMP regulations and interpretations.

Requires strong computer skills and capability to learn new software systems. As such, this position will maintain and continue to develop the electronic Management of Change (MOC) and Procedure systems.

Provide direct oversight and quality assurance while managing the day to day activities associated the Process Hazards Analysis (PHA) process and manages the PHA action plans to closure.

Maintain files to demonstrate compliance with all regulatory requirements (inspections, procedures, checklists, etc.).

Conduct regular internal audits of PSM program elements, and analyzes the data for program improvements.

Assist in accident, injury, near-miss, and unsafe conditions investigations. Utilizes the corporate approved Root Cause Analysis (RCA) methods to determine the causes of incidents and drive corrective actions.

Assume duties of other department members as needed during sickness, vacation, and other absences.

Implement occupational safety programs and serve as EHS interface with business units

Collaborate with site groups to institute controls and remedial measures for hazardous and potentially hazardous conditions and equipment.

Ability to manage multiple priorities and programs simultaneously and ability to perform in a complex environment.

Build effective relationships with internal teams focusing on customer service based solutions.

Solid performance of developing and implementing Environmental Health & Safety programs, procedures, associated training, guidance documents, and job aids.

In depth experience with evaluating safety procedures and translating task information into comprehensive Job Hazard Analysis.

Experience working and implementing processes within production manufacturing and R&D Lab Environments.

Perform other duties as directed.
 
Requirements:
B.S. Degree in Chemical or Mechanical Engineering is preferred or other 4 year related degrees including in health and safety.

5 + years refinery, petrochemical or semiconductor plant experience is preferred.

5 + years of Process Safety Management (PSM) and Process Hazard Analysis (PHA), experience preferred.

LOPA experience preferred.

Excellent oral and written communication skills

Strong computer software skills required with MS Word, Excel, PowerPoint, and the ability to learn and master new software products.

To apply online, please click the "Apply for this job" link on this page! 
More Jobs Like This
We couldn't find matching jobs.