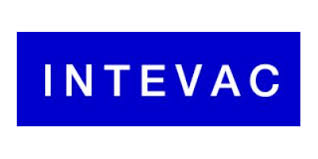 Company Name:
Approximate Salary:
0.00
Location:
Santa Clara, California
Country:
United States
Job Categories:
EH&S Engineer/Specialist: Single site
Industry Segments:
Semiconductor
Experience level:
1-2 years
Education level:
Bachelor's Degree
Environmental, Health, & Safety (EHS) Engineer
Under direction of the EH&S Manager, in support of the company's commitment to EH&S and operational excellence, the EH&S Engineer we seek will be responsible for:
JOB SUMMARY
Support the development of a safety minded working culture with a mind-set focused on accident prevention.

Implement and monitor performance of established environmental, health and safety programs.

Support on-going compliance efforts with federal, state, and local regulations.

Develop and maintain environmental, health and safety subject matter expertise in state and federal OSHA and environmental regulations and in company standards.

Review processes, assist in regulation interpretation, analyze trends, and refer issues to management, as appropriate, for effective and timely resolution.

Serve as an active member of the site Emergency Response Team.

Evaluate workplace EH&S conditions, conduct investigations of all accidents and near misses, and implement programs and hazard control practices to reduce risk.

Conduct ergonomic assessments for: new hires, after ergonomic related injury and upon employee request.

Coordinate EH&S service vendor programs related to crane and hoist testing, fume hood certification, toxic gas monitoring calibration, safety glasses, first aid stations and safety shower & eyewash equipment maintenance.

Coordinate employee medical monitoring programs and support company wellness programs.

Respond to employee EH&S concerns.

Administrative tasks include: maintaining safety, environmental, hazardous waste and training records; tracking and ensuring compliance with safety and environmental reporting, permitting and registrations; updating and maintaining the on-line safety portal and SDS system; ordering EH&S and ERT supplies; and managing the on-line safety training program.
Minimum Requirements:
Bachelor's degree in Safety or Environmental Sciences or related discipline

2 to 3 years' experience in manufacturing environment

Excellent communication skills, detail oriented and strong follow up skills.

Computer and software skills with Microsoft Office (Word, Excel, Access, PowerPoint).

Must be able to work both independently and as a team member.

Must be able to handle multiple tasks and set priorities accordingly.

Position requires U.S. Person (U.S. Citizen or Permanent Resident) due to ITAR regulations
More Jobs Like This
We couldn't find matching jobs.