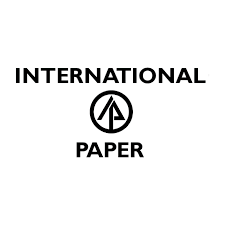 Company Name:
Approximate Salary:
0.00
Location:
Lynchburg, Virginia
Country:
United States
Job Categories:
EH&S Manager/Coordinator: Single site
Industry Segments:
Paper/Lumber/Timber
Experience level:
3-5 years
Education level:
Bachelor's Degree
Environmental, Health & Safety (EHS) HR Coordinator
What if you were given the opportunity and responsibility to make a difference? It is time to embrace your Infinite Possibilities. This is your opportunity to be part of International Paper, a Fortune 500 company and global leader in paper and packaging products. IP is known for our commitment to the environment and to cutting-edge technology. We have spent more than 100 years creating new ideas, and we are looking for people who can collaborate to help us build on our history, while creating future success. We are committed to attracting, preparing, promoting and supporting our teams. At International Paper, you control your destiny. We offer benefits, challenges, global opportunities and total rewards. When we say Infinite Possibilities, we mean it.
The EHS/HR Coordinator will provide support to the Lynchburg (VA) Container Division which includes, but not limited to:
International Paper is an Environmental Leader; maintain the facilities status of zero NOV's.

Assist the Maintenance Supervisor in the monitoring and treatment of waste water discharge, maintaining proper records for the company and City of Petersburg

Plans and administers accident and fire prevention employee safety and environmental protection programs

Conducts safety training programs consistent with corporate EHS Training Schedule.

Demonstrate Safety Leadership and administratively support facility safety programs.

Prepares and distributes educational materials and brochures. Audits facilities to ensure compliance with OSHA.

Conducts inspections and tests planned to provide familiarity with company operations specific safety and health issues regulations and company practices.

Collects and analyzes data and assists other team members in developing solutions.

Timely and accurate Human Resources Information System entries.

Timely and accurate management of Family Medical Leave Act and other employee leaves.

Timely and accurate staffing schedules maintained and issued weekly.

Timely annual completion of site Affirmative Action Plan (AAP).

Actively engages employees and administratively supports the facility engagement, diversity, and inclusion programs.

Coordinate employee selection system processes, for hourly and salaried openings, notification of state employment office, placement of job advertisements, maintenance of solicited applications, maintaining AAP system, contacting candidates, reserving facilities for application processing, testing and interviewing, arranges pre-employment health assessments and reference checks.  

Maintains files and recordkeeping accordingly, including training and make-up training records for all plant personnel.    

Coordinate orientation of all hourly new hires.

Maintains data on key HR statistics, i.e., benefits, headcount; turnover; absenteeism; etc.

Maintains all hourly (and salaried) personnel files per record retention policy.

Responsible for benefits administration and should have working knowledge of all benefits and know where to seek additional information.

Coordinate facility functions, including employee recognition, safety and holiday related events.

Support Facility Lead team and lead team activities with tasks such as Leadership meeting administrative duties and support (coordinate meals, snacks, collateral for meetings, etc.)

Track or assist in tracking hourly employee absenteeism.

Plan and coordinate the annual United Way, Savings Bond, Employee Engagement Survey and other initiatives as assigned by the Facility Lead Team and Region Human Resource Manager.

Should develop a thorough knowledge of local pay practices, pay levels, job groups & practices, which govern pay.

Work with injured employees to facilitate treatment, worker's compensation and return to work as needed.     

Process all unemployment-related claims.  Attend any appeal hearings or other activities related to unemployment claims as indicated.

Maintain regular contact with Region HR Manager.

Support employees in need of Substance Abuse or Employee Assistance Programs.

General administrative support for the Facility General Manager.

General office management type duties such as managing copiers, printers, telephones, office vendors.




The responsibilities/duties outlined above are not all inclusive.  Other duties may assigned by the General Manager.
Qualifications:
Candidate must be a self-starter with excellent organizational and time management skills with the ability to prioritize tasks, handle multiple tasks at once and adapt to an ever changing environment with minimum supervision.  Outstanding communication skills required.  Must possess and utilize effective verbal and written communication skills to make presentations to small and large groups.  Must be a strategic thinker, a team player and be confident. 
High school education or equivalent required. A four-year degree in EHS, Human Resources or Business Administration is desired. A minimum of 3 years related Health, Environmental, Safety or Human Resources experience, including advanced skills in Microsoft Office applications, including Outlook, Word, Excel, Explorer, and PowerPoint.  
International Paper is an Equal Opportunity Employer - Minorities/Females/Individuals with Disabilities/Veterans.
More Jobs Like This
We couldn't find matching jobs.