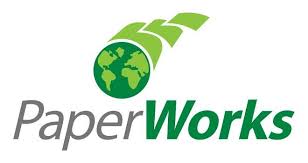 Company Name:
Approximate Salary:
0.00
Location:
Baldwinsville, New York
Country:
United States
Job Categories:
EH&S Manager/Coordinator: Single site
Industry Segments:
Manufacturing - Miscellaneous
Experience level:
3-5 years
Education level:
Bachelor's Degree
Environmental, Health & Safety (EHS) Manager
The Environmental, Health & Safety (EHS) Manager position is responsible for all activities related to environmental, occupational safety and health permitting and compliance for the facility. The EHS Manager will ensure that the facility is in compliance with EPA and OSHA regulations and PaperWorks environmental and safety policies/guidelines and will recommend and assist in the implementation of environmental, health and safety programs.
Responsibilities
Safety and Environmental paperwork, data management, communication, and audits.

Create and maintain program/compliance/documentation with OSHA, PaperWorks & EPA.

Safety and Environmental training. Facilitate plant specific training as needed to include orientation, compliance, ergonomics and other licensed programs with the managers and/or supervisors for all employees.

Plant inspections/ walking floor, employee interaction, work order follow-up, restocking supplies.

Work with other PWI locations to create safety action plans, track initiatives and follow up through completion.

Oversee, inspect and maintain all hazardous waste guidelines, inspections and requirements as needed.

Complete and track all items on the Environmental and Safety Monthly Compliance Reports and meet with the GM to discuss as needed. Assist with monthly and routine Safety reports to Corporate or Management and other required record keeping.

Ensure first aid treatment for plant employees are covered and assist with medical treatment when needed.

Participate and assist the appropriate supervisors during an incident investigation.

Facilitate problem solving sessions to identify the root cause of an incident.

Provide general counsel to employees and management on matters related to employee adherence to plant safety and environmental policies.

Assist in special duties and projects as required.


Qualifications
Bachelor's degree in Industrial Hygiene, Safety Engineering, Occupational Safety and Health or related discipline.

Must have 3 to 7 years of professional safety and health experience, preferably in Packaging or manufacturing environment.

Must have knowledge of EPA and OSHA regulations and experience with regulatory training.

Minitab experience is a plus, but not required.

Effective process management skills.

Strong written and verbal communication skills.

Proficiency with MS Office.
More Jobs Like This
We couldn't find matching jobs.