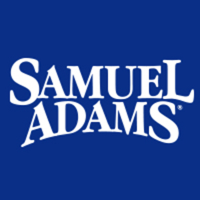 Company Name:
Approximate Salary:
0.00
Location:
Boston, Massachusetts
Country:
United States
Job Categories:
EH&S Manager/Coordinator: Multi-site
Industry Segments:
Consumer Goods, Food & Beverage, General Manufacturing
Experience level:
11-15 years
Education level:
Bachelor's Degree
Environmental, Health & Safety (EHS) Manager
We are The Boston Beer Company. We brew the best beer. We hire the best people.

We are always eager to find competitive, motivated, hardworking people who love beer and want to join our team. We work hard and we play hard. Think you have what it takes?

We are currently hiring for our next Environmental, Health & Safety (EHS) & Security Manager in Boston, MA at our Samuel Adams Boston Brewery with the ability to travel up to 25% of time.

To assure compliance and drive continuous improvement of programs related to Environment, Health, Safety and Security for the Samuel Adams Boston Brewery and A&S Taproom/Retail locations.

What You'll Do:

Provide Environmental Health & Safety (EHS) leadership and support for the Samuel Adams Boston Brewery and A&S Taproom locations.

Provide direction to Site leaders and Department Managers on EHS issues

Lead compliance, security, ergonomic and industrial hygiene programs

Strengthen organizational EHS culture through employee engagement, ownership and accountability and behavior-based safety efforts; support LEAN and other process improvement initiatives

Demonstrate strong leadership skills as a member of Samuel Adams Boston Brewery site management team.

Conduct compliance audits and reviews necessary to meet company and local compliance requirements to reduce risk liability

Implement and oversee execution of Brewery EHS programs / processes to attain full compliance with applicable laws and regulations

Drive EHS compliance through training, audits, process/equipment review and proactive risk elimination

Institute site injury prevention program to include hazard analysis, JSA, incident / accident investigations, trend analysis, etc.

Work closely with the functional departments to coordinate activities in their respective areas.

Maintain and promote good working relationships with all local, state and Federal regulatory agencies, as needed

Provide communication process to ensure understanding and compliance for all EHS processes

Develop site security policies and procedures related to physical site security
 
What We're Looking For - Required: 


Four-year degree (BS/BA) in Environmental Engineering, Occupational Safety & Health, Environmental Science/Studies, or other applicable degree

10+ years of Environmental Health & Safety EHS experience in a manufacturing setting

Experience with managing a worker's compensation program; overseeing claims reporting, record keeping and analysis

Demonstrated ability to create and execute safety programs that engage employees and enable a safe work culture

Strong track record of leading continuous improvement in functional areas

Strong understanding of and ability to manage systems under applicable regulatory controls – local, state and federal

Demonstrated influencing skills in a team environment workforce

Demonstrated experience in Root Cause investigation


Desired: 

Certified Safety Professional (CSP), Certified Industrial Hygienist (Comprehensive Practice preferred) and/or Certified Environmental Professional strongly preferred

Ability to work effectively with site management team and with all levels of management

Six Sigma Green Belt Certified

HAZWOPER Certification

Experience building and implementing a sustainability program

Demonstrated success receiving a range of environmental permits


Working conditions: 

Periodically requires off-shift work to meet with employees and conduct training.

Ability to travel up to 25% of time.


Physical Requirements: 


Able to lift, push, pull up to 50 lbs
Some Perks:


Our people are our most important "ingredient." We not only have to hire the best, but we have to reward, develop, and retain them too. We also have a variety of benefits including a competitive compensation package, extensive training programs, excellent healthcare, a discounted stock purchase plan, and a 401K program with a generous company match. Not to mention, there's the free beer too!

Boston Beer Corporation is an equal opportunity employer and is committed to a diverse workforce. In order to help ensure reasonable accommodation for individuals protected by Section 503 of the Rehabilitation Act of 1973, the Vietnam Veteran's Readjustment Act of 1974, and Title I of the Americans with Disabilities Act of 1990, applicants who wish to request accommodation in the job application process can contact for assistance.
More Jobs Like This
We couldn't find matching jobs.