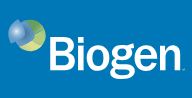 Company Name:
Approximate Salary:
0.00
Location:
Cambridge, Massachusetts
Country:
United States
Job Categories:
EH&S Manager/Coordinator: Single site
IH Manager/Coordinator: Single site
Industry Segments:
Chemicals, Pharmaceuticals
Experience level:
6-10 years
Education level:
Bachelor's Degree
Environmental, Health & Safety (EHS) Manager
We work together to bring life-changing therapies to patients every day. It takes passion, persistence, creativity, collaboration and focus to do what we do. 
We work toward one goal: to improve the lives of people coping with serious disease. Getting there requires the coordinated efforts of many business areas, each with its own focus. Our employees are vitally important to the success of our work in supporting patients. We empower our employees to build rewarding careers at Biogen, driven by a culture of learning that inspires employees to reach higher and take initiative. 
We embrace outstanding talent with diverse backgrounds and perspectives and foster a work environment where all employees feel empowered to do their best work. Much like the periodic table of elements documents the building blocks of the universe around us, the Biogen Elements give shape to our company's culture. 
Job Summary:
This position develops, implements, and oversees various environmental, health, and safety programs at Biogen's Cambridge site, which includes R&D and technical development laboratory operations. This role supports Biogen Cambridge employees regarding EHS relevant affairs with the focus on industrial hygiene, occupational health, and biosafety.
Responsibilities include conduction of risk assessments related to areas with chemical, biological, physical, and ergonomic hazards; development and implementation of procedures and techniques used to evaluate hazards, identify engineering controls, administrative controls, and personal protective equipment requirements to reduce or eliminate exposure; conduction of inspections; preparation, organization and delivery of EHS related training; and monitoring and analysis of occupational incidences. As a member of the Cambridge EHS team, this individual will work closely with Site Leadership and Corporate EHS to implement EHS programs in accordance with the Global EHS Policy and Management System.  
Principal Accountabilities - 25%:
Provides leadership, daily oversight and continuous improvements of EHS Programs with the main focus on industrial hygiene, hazard communication, chemical hygiene, potent compounds, respiratory protection, biosafety, occupational health, chemical reagent management, green chemistry, training, and performance metrics.

Ensures written programs are reviewed and updated as required.

Maintains awareness of EHS regulations and completes EHS compliance activities.

Develops EHS training materials and delivers classroom and on-the-job training.

Provides hands-on EHS support for laboratory design and construction projects.

Conducts EHS inspections, documents findings, works with area owners to implement corrective actions, and communicates results.




Manages Industrial Hygiene Program - 25%:
Implements potent compound safety program, including safe handling guidelines to control exposures to APIs and SDS development for such compounds.

Prepares annual IH sampling plan, conducts qualitative and quantitative exposure assessments, completes employee notifications, and recommends appropriate exposure control methods to reduce risk of exposure to employees. 

Perform indoor air quality assessments, air sampling, noise surveys, etc.

Oversees management of site chemical inventory system and Safety Data Sheets (SDS) process to ensure SDS's are up-to-date and are available via Biogen's online SDS management system.    

Organizes and conducts risk assessments - 25%:
Conducts risk assessments related to areas with chemical, biological, physical, and ergonomic hazards.

Leads the site Risk Assessment efforts in alignment with the Global EHS Procedure.

Provides EHS review and guidance related to new equipment, engineering/construction projects, as well as relevant maintenance activities.

Partners with Occupational Health on medical surveillance and consultation matters including reproductive health.

Assists the Biosafety Officer in implementing an effective biosafety program.

General EHS - 25%:
Creates and develops relationships with internal clients including Chemistry, Formulation, and Animal Facility.

Manages the site Safety Committee by ensuring meetings are chaired, meeting minutes are recorded, action items assigned, and monthly inspections are completed.

Develops and maintains existing governance structure to monitor and maintain compliance.

Liaises with laboratory leadership to monitor EHS performance and roll out programs and procedures.

Participates in emergency response, including on-call.

Participates in campus-wide EHS stakeholder engagement events and activities.

Assists with incident investigations, root cause determination, and identification of corrective and preventative actions.

Participates in global EHS teams with a matrix manager to provide input on and ensure consistent implementation of global standards applicable to laboratory safety and emergency preparedness and response.

And other job duties that may be assigned from time to time.  




Minimum Education Requirements:
Minimum 8-10 years of experience in pharmaceutical industry with small molecules including industrial hygiene sampling and exposure evaluation.

B.S. in industrial hygiene, life sciences, environmental field, or other related field required. Advanced degree preferred. Professional certification (Certified Industrial Hygienist, Certified Safety Professional, or similar country-specific designations) highly recommended.      

Occupational Health or Industrial Hygiene experience, preferably in a laboratory environment.

Experienced in developing, managing and implementing programs in a research laboratory setting.

Advanced interpersonal skills focused on collaboration, innovation, inclusion and communication.

Understanding of EHS management systems

Experienced presenter and speaker; excellent writing skills.

Coaches and mentors junior staff, contract service providers and supplemental staff.  May lead project teams or other cross functional teams and committees.  Responsible for selecting new service providers and handles contracts.

Scope/Accountability:
Provide direct support, guidance and technical oversight to Site EHS staff regarding the effective implementation of industrial hygiene and other health and safety programs.   

Ensures policies and procedures are in place to comply with federal, state and local regulatory requirements for applicable areas of accountability.

Actively engages in Biogen's EHS governance model for effective implementation of management systems. 

Must understand resource needs for projects and daily tasks and provide accurate forecast to management. Expected to monitor actual spend with budget forecast. 




 
Impact/Influence/Liaison:
Coaches and mentors junior staff, contract service providers and supplemental staff.

May lead project teams or other cross functional teams and committees. 

Responsible for selecting new service providers and handles contracts.

Effects of decisions may be longer-lasting, are cross-functional and could influence the future course of major site programs.

Errors in judgment or failure to achieve results may affect compliance. 

Relies on individual judgment to limit impact.

Demonstrated strategic thinking for their area of responsibility; Capacity to act as change agent.

Positive thinking and communication; Demonstrated effective cross-cultural and cross functional skills; Capability for innovation in their area.




Decision Making, Discretion & Latitude:
Drawing from past experiences, develop solutions to problems of high complexity that require a high degree of ingenuity, creativity, and innovativeness.  Exercises sound judgment by employing active listening skills and embracing alternative views.
Knowledge & Skills:
Advanced interpersonal skills focused on collaboration, innovation, inclusion and communication, required.

Knowledge of EHS Management Systems

Experienced in performing chemical exposure assessments, air sampling, noise surveys and ergonomic evaluations.

Some experience working in a research laboratory setting.

Skilled presenter and speaker; presents in professional settings; excellent writing skills

To apply via email, please click the "Apply for this job" link on this page!
More Jobs Like This
We couldn't find matching jobs.