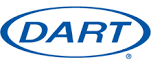 Company Name:
Approximate Salary:
0.00
Location:
Chicago, Illinois
Country:
United States
Job Categories:
EH&S Manager/Coordinator: Single site
Industry Segments:
Environmental Services
Experience level:
3-5 years
Education level:
Bachelor's Degree
Environmental Health & Safety (EHS) Manager
Are you a knowledgeable safety professional looking to join an organization where SAFETY is not just a priority but a BELIEF?   
Dart is seeking a zealous EHS Manager to be instrumental in our Safety and Environmental compliance with OSHA (MOSH) and the state requirements permitting. The EHS Manager will have an active role in leading the operation, working on investigations and improving operations and looking for environmental and safety opportunities. 
As the EHS Manager you will play a key role bringing knowledge of safety programs, OSHA regulations and hands on experience with good manufacturing practices (GMP). Additionally, we need elevated communication skills to work with a strong team of experienced managerial leaders and a collaborative mindset to work with new production employees. We understand policies and regulations continuously change so we are looking for you to help maintaining environmental compliance to newest environmental standards and improve safety Leading and Lagging indicators. 
With a foundation built on honesty, integrity, teamwork and respect for the individual, we've created a workplace where people who share our values thrive. We also invest in providing an environment centered on safety, community, health and wellness. It only takes one application to be considered. See below for details and apply today! 
Key Responsibilities:
Ensures compliance with all state, federal and local governmental EHS regulations. Maintain compliance with air, water (NPDES and Storm Water) and radiation permit. Perform required inspections and audits per permit requirements.

Directs, develops and delivers environmental safety and health training programs to ensure employee's knowledge, understanding and adherence to safety and environmental regulations pertaining to the operation of the facility.

Manages EHS programs including cost control/reduction and accident prevention/reduction.

Develops, implements and coordinates all Industrial Hygiene activities including non-hazardous, hazardous, and universal and infectious waste disposal.

Develops, implements and coordinates all Fire Prevention/Protection and Ergonomic programs. This includes all required training, recordkeeping, monitoring and reporting programs and results.

Tracks, approves and maintains chemical inventories for hazard notification, reporting requirements and Material Safety Data Sheet system updates.

Ensures all EHS issues identified during internal/external audits and Safety Committee audits are resolved.

Facilitates and leads Plant Safety and sub-team committees. This includes providing support with incident investigations and Why Tree/Root Cause Analysis.

Provides support to and works with local Human Resources Manager in the administration of Worker's Compensation and Early Return to Work Program.




 
Minimum Qualifications:
Bachelor's degree in Environmental, Occupational Health and Safety, Engineering or other science field

Three (3) years of experience leading Environmental Health and Safety programs

Experience in managing/handling compliance issues, permitting for all media, manufacturing operations, OSHA/EPA programs, regulatory reviews, permit preparation, reporting and record keeping

Experience in evaluating/interpreting OSHA, EPA and DOT regulations and NFPA, ANSI, ASTM, ASME, BOMA and BOCA standards

Experience with Federal, State and local Worker's Compensation law and prior experience establishing proactive Ergonomics Program

Ability to comply with good manufacturing practices (GMP)

Strong communication, leadership, training, analytical and organizational skills

Ability to manage multiple tasks simultaneously

Microsoft Word skills to include create reports containing graphs and other intermediate functions

Microsoft Excel skills to include the ability to create and generate spreadsheets. Microsoft PowerPoint skills to include the ability to create and generate presentations

Demonstration of minimum proficiency with the English language in order to ensure effective new hire training and on-going communications about safety and quality issues

Ability to travel up to 10% domestic

Ability to work overtime as needed

Ability to work weekends as needed




Preferred:
Professional Engineer (PE), Certified Hazardous Materials Manager (CHMM), Certified Safety Professional (ASP/CSP) or Certified Industrial Hygienist (CIH) certifications

SAP EXperience




Overview:
As the manufacturer of Dart® and Solo® brand products,Dart Container is an industry leading single-use food and beverage packaging company. With 15,000 employees and 40+ locations worldwide, Dart offers more than 4,000 products used every day in restaurants, hospitals, schools and homes around the globe.
Benefits:
Dart Container full-time employees enjoy great benefits, including medical, dental, vision, life insurance, 401(k) with company matching contributions, paid vacation, paid holidays, short-term disability, tuition assistance, product discounts and more.
To apply online, please click the "Apply for this job" link on this page! If you experience difficulty applying online, you may call (800) 545-3278 Ext 3390 for assistance.
Dart Container is an equal opportunity employer and will consider all candidates for employment without regard to race, color, religion, sex, national origin, age, sexual orientation, gender identity, disability status, protected veteran status, or any other characteristic protected by law.
More Jobs Like This
We couldn't find matching jobs.