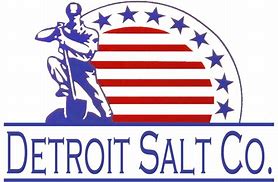 Company Name:
Approximate Salary:
0.00
Location:
Detroit, Michigan
Country:
United States
Job Categories:
EH&S Manager/Coordinator: Single site
Safety Manager/Coordinator: Single site
Industry Segments:
Mining
Experience level:
6-10 years
Education level:
Bachelor's Degree
Environmental, Health & Safety (EHS) Manager
Detroit Salt is a major salt and packaged ice melt manufacturer supplying a wide range of high-quality products. Established over 130 years ago, Detroit Salt/Kissner has evolved to become a trusted market leader known for providing reliable service to an impressive list of clientele throughout North America. We employ from between 350 and 400 employees who mine, warehouse, and package salt. 
Detroit Salt Company is looking for an Environmental Health & Safety Manager. The candidate will lead & facilitate the integration of safety processes, standard operating procedures/policies, assists in administering programs and training in compliance with MSHA/OSHA, Federal and State regulations and standards.
Counsel and support operations management and employees in activities to achieve a safe and healthy working environment, and to sponsor supervisory/employee-based activities that will reinforce an efficient/productive safe work culture. Routinely benchmark best-practices to achieve top standard safety performance results. This is a hands-on role with significant time spent in all parts of the operation, observing, monitoring, training and coaching employees towards safety goals and initiatives. 
Job Duties:
Ensuring compliance with all local, state, and federal MSHA/OSHA regulatory standards through facilities, supervisor and management.

Instruct MSHA new and experienced Miner training to newly employed employees and contractors.

Organize and lead MSHA Annual Refresher Training.

Standard analysis and proposing tactical solutions to achieve a safe and citation-free work environment.

Provide education and training to operations supervisory team and employees – related to key regulatory compliance initiatives.

Conducts/supports a regular safety audit to determine safety hazard/compliance gaps and corrective-action initiatives required for future-state sustainable performance improvement/effectiveness standards. This will be the level of guidance required to set a foundation for evaluating continuous improvement.

Establish and maintain effective work and communication relationships within departments, ensuring that efficient day to day operational decisions can be achieved.

Support the implementation of changes in safety activities and operations focus to ensure the achievement of upstream safety performance targets.

Assist in the development of performance-based safety accountability metrics for driving continuous improvement and align with performance activities/goals.

Act as department mentor for developing supervisory awareness – as a point of contact for hazard awareness and driving completion of corrective-action initiatives.

Maintain hazard logs for the identification of those corrective-action issues ensuring a follow-up with area supervisors – within the timeframes established.

Lead, promote and actively engage site personnel to ensure a culture of health, safety and accountability.

Leads the sites air and water environmental testing, inspection, and permit required activities.

Manage site environmental policies, records, and activities.

Other duties as required towards the development of safety and environmental oriented solutions.




Qualifications:
B.S. Safety Management or related experience in MSHA/OSHA regulatory compliance.

5+ years' experience within a safety environment is required.

3+ years' experience in mining is preferred.

MSHA instructor certification; surface and underground preferred.

Must have solid understanding of MSHA/OSHA CFR's and general industrial safety.

Must be able to work in an underground mining environment.

Experience in project and risk management, process safety, and incident investigation preferred

Proficient in Microsoft office, including Word, Excel and Power Point.

Ability to liaise and coordinate with other departments to establish a seamless and efficient process for information sharing.

Ability to work in a team-based environment and coordinate multiple simultaneous initiatives.

Creative problem solver, multitasking, and ability to work in a fast-paced work environment.

Demonstrated ability to communicate effectively, both orally and in writing.




We are an Equal Opportunity Employer. We do not discriminate on the basis of race, religion, color, sex, age, national origin or disability.
To apply via email, please click the "Apply for this job" link on this page! 
More Jobs Like This
We couldn't find matching jobs.