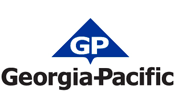 Company Name:
Approximate Salary:
0.00
Location:
Leominster, Massachusetts
Country:
United States
Job Categories:
EH&S Manager/Coordinator: Single site
Industry Segments:
Consumer Goods
Experience level:
3-5 years
Education level:
Bachelor's Degree
Environmental, Health & Safety (EHS) Manager
You might not think you know Georgia-Pacific, but we're part of your everyday life. From the walls of your home to the Dixie® plates on your table, the boxes at your local grocery store or the Quilted Northern® in your bathroom, there's a good chance a Georgia-Pacific product is nearby. We need people like you: People who can help us make life's simple necessities better. For more information, visit www.gp.com.
Georgia-Pacific's Dixie® Consumer Products division is seeking qualified professionals to consider for the Environmental Health & Safety Manager position in the Leominster, MA Dixie® manufacturing operation.

This position will provide leadership and strategic direction to the Leominster, MA Dixie® facility through the application of the Market Based Management® (MBM®) and adherence to our Guiding Principles. The ideal candidate must be able to embrace and lead change, possess strong interpersonal skills and efficiently balance multiple priorities.  They will need to drive EH&S excellence and performance improvement through culture change and developing effective, sustainable management systems.
The position requires strong verbal and written communication skills and the ability to effectively communicate with a wide variety of audiences. The successful candidate must also lead by example, be self-motivated, possess strong analytical skills, exhibit sound decision-making, and have proficient organizational skills.

A Day In The Life Typically Includes:
* Providing leadership and strategic direction to achieve the facility vision
* Applying subject matter expertise and excellent communication skills to independently and objectively help mill operations identify and meet EH&S federal, state, and local regulatory requirements 
* Working collaboratively with mill manager, leadership team, and operations to ensure the EH&S programs are effective across the mill
* Developing processes to identify and mitigate critical hazards and their controls facilitating ownership at the line level
* Providing processes and systems that drive environmental and safety excellence
* Building capabilities in all team members to identify and mitigate EH&S risks
* Ensuring best practices are incorporated into the facility EH&S plans and are shared across the GP system
* Systematically drive mill EH&S programs to be more effective, consistent, verifiable, and efficient (structured and principled vs rule based)
* Supporting a robust management of change process consistent with the Risk Management System
* Evaluating the effectiveness of the EH&S Management System, analyze overall facility H&S trends and check and adjusts methods, systems, and strategies accordingly
What You Will Need:
Basic Qualifications:
* Bachelor's degree in Safety & Health, Industrial Hygiene or other safety, technical, management or engineering field
* At least five (5) years of Environmental Safety & Health experience in an industrial or manufacturing environment
* Demonstrated leadership skills
* Experience using Microsoft Office programs such as Word, Excel, PowerPoint and Outlook.
What Will Put You Ahead:
Preferred Qualifications:
* Certified Safety Professional (CSP)
* Master of Science in Occupational Health & Safety or engineering field
Salary and benefits commensurate with experience.
We are an equal opportunity employer. Minority/Female/Disabled/Veteran
Except where prohibited by state law, all offers of employment are conditioned upon successfully passing a drug test.
This employer uses E-Verify. Please visit the following website for additional information: www.kochcareers.com/doc/Everify.pdf
Follow us GP-LinkedIn GP-Twitter GP-Facebook GP-YouTube