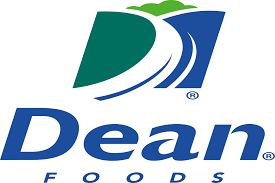 Company Name:
Approximate Salary:
0.00
Location:
Woodbury, Minnesota
Country:
United States
Job Categories:
EH&S Manager/Coordinator: Multi-site
Industry Segments:
Consumer Goods, Food & Beverage, Manufacturing - Miscellaneous
Experience level:
6-10 years
Education level:
Bachelor's Degree
Environmental, Health & Safety (EHS) Manager - Operations
The Environmental, Health and Safety Manager oversees the Environmental, Health, Safety, and Security programs at multiple locations ensuring compliance with all federal, state and local regulations, standards, codes, and company policies.  The EHS Manger is responsible for full integration of safety and environmental management into the facility's operations.  He/she will work with facility management to ensure the facility safety and environmental goals are met.  Additionally, The EHS Manager will make recommendations to the management with regard to program implementation and improvements. 
Improves the quality of and ensures the effective execution of safety and environmental management processes following established regulations, policies, standards and best practices; 

Directs and is actively involved in a proactive safety and environmental program.

Contributes and engages in the development, maintenance and reporting of PSM, RMP, Wastewater, Solid Waste, Hazardous Waste, Universal Waste, Used Oil, and Storm water programs. 

Educates, trains, and provides support to operations in the development and execution of consistent safety and environmental management programs.

Executes, measures, and monitors process to assess the overall safety and environmental performance and identify opportunities for improvement.

Supports the partnership with risk management (operations) to identify trends and opportunities for improvements in tools, training or processes.

Ensures compliance with all safety and environmental programs.

Directs accident investigation programs, develops accident trends and develops programs for improving performance.

Manages the program for underground and above ground storage tanks and Spill Prevention and control programs at the facility and related locations. 

Participates as an active member of the Emergency Planning and Community Right to Know (EPCRA) programs.

Works with transportation safety on common safety and environmental issues related to the facility.

Works with regional corporate EHS Director on setting priorities and goals consistent with Corporate priorities and goal.

Cooperates in a cross functional manner as a change agent with all departments within the Company.

Engages in the typical responsibilities of a manager requiring planning, evaluating, organizing, integrating, and delegating.

If there are direct reports, provide for the management of employees to ensure effective selection, retention, development, disciplinary action and performance management.  If a collective bargaining agreement exists, may participate in negotiations, grievances or other contract related activities and discussions.  

Performs other duties as assigned. 
 
Job Requirements:
Bachelor's degree within EHS is preferred; High School diploma or equivalency is required

A minimum of 5 years of experience within EHS field

Completion of the OSHA 511 and 501 course within one year.

Possesses extensive working knowledge of regulatory requirements for federal and state programs, processes, and program implementation strategies. 

An EHS-related certification such as (CSHO, OSHT, CET, CHMM, ASP, CSP) a plus.

Strong analytical skills to evaluate performance metrics and outcomes.

The ability to develop, conduct and maintain training programs using lecture, power point, or practical methods.

Familiarity with Good Manufacturing Practices.

Experience leading and following Safety/Security Policies and Procedures.

Ability to follow all Sanitation and Quality Policies and Procedures, and report and follow through on any deficiencies.

Ability to follow Continuous Improvement (CI) Processes in the Management Operating Structure (MOS).

Proficient in Microsoft Office Suite and computer-based applications.  

Excellent verbal/written communication skills.  

Ability to adapt to changing organizational and operational needs; ability to lead others through change. 

Ability to handle multiple tasks simultaneously.

Skill in organization, prioritization, and attention to detail.  

Strong team player and leader with the ability to work across multiple functions and disciplines.  

Ability to select, coach, develop, engage, and retain a team of employees. 

Food industry experience a plus.

Must be able to pass all pre-employment screens (including drug, background and criminal checks).

To apply online, please click the "Apply for this job" link on this page!
EEO Statement:
Dean Foods considers marijuana (including medical marijuana) to be an illegal drug. Dean Foods will rescind offers of employment to applicants who test positive for marijuana (unless restricted from doing so by state or local law). Dean Foods is an Equal Opportunity Employer. All qualified applicants will receive consideration for employment without regard to race, color, religion, sex, sexual orientation, gender identity, national origin, citizenship, disability or protected veteran status.
More Jobs Like This
We couldn't find matching jobs.