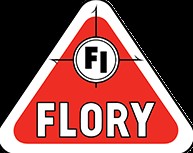 Company Name:
Approximate Salary:
108,000 annual
Location:
Salida, California
Country:
United States
Job Categories:
EH&S Manager/Coordinator: Multi-site
EH&S Corporate Director/Manager
Industry Segments:
Engineering, General Manufacturing, Machinery & Equipment
Experience level:
6-10 years
Education level:
Bachelor's Degree
Environmental Health & Safety (EHS) Manager
Job Summary:
This critical role includes the ability to cultivate, promote and continuously improve a "safety first" culture among company employees. This position is responsible for managing our current safety procedures and analyzing processes to find any areas that need improvement. Other duties as the Environmental Health & Safety Manager is to maintain accurate records and ensure that our company is compliant with new up to date Safety & Environmental Policies and Procedures.
Duties & Responsibilities:
Conducts all safety meetings and audits and inspections to ensure compliance

Develop and manage a Health and Safety committee

Manage Workers Compensation program

Maintains expertise in environmental matters for the company and develops and audits programs that ensure compliance

Represents the company during OSHA inspections

Ensuring managers and supervisors have the appropriate safety and health; accident prevention; and investigation training

Maintains a written log of safety inspection activities, reports, and correspondence

Ensures that work is performed in accordance with approved manuals, internal policies and procedures and good engineering practices

Inspects the facility to identify safety, health, and environmental risks

Work with HR to set up & conduct safety training sessions for new and current employees.

Adhere to all the rules and regulations

Develops and Implements inspection policies, procedures & a schedule of routine inspections

Develops health and safety procedures for all areas of the company

Prepare and present reports on accidents and violations and determine causes

Provides management team with guidance on health and safety to ensure that all employees are following State & Federal OSHA regulations

Performs other related duties as assigned
Skills & Requirements:
Physically able to

conduct inspections and carry equipment used for inspections

Excellent knowledge of potentially hazardous materials or practices

Writing policies and procedures for health and safety

Conduct data analysis and reporting statistics

Proficient in MS Office

Extensive knowledge of environmental regulations and policies

Excellent analytical and problem-solving skills

Excellent written and verbal communication skills

Excellent organizational skills and attention to detail

Proficient in technology and equipment used in environmental inspections
Education & Experience:
Certificate in occupational health and safety (OSHA Certificate)

7 years of experience as Environmental Health & Safety Manager

Bachelor's degree in Environmental Safety, or related field required; Master's degree desirable
More Jobs Like This
We couldn't find matching jobs.