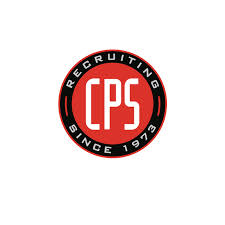 Company Name:
Approximate Salary:
0.00
Location:
St. Louis, Missouri
Country:
United States
Job Categories:
EH&S Manager/Coordinator: Single site
Process Safety Management
Safety Manager/Coordinator: Single site
Industry Segments:
Chemicals
Experience level:
6-10 years
Education level:
Bachelor's Degree
Reference Number:
NM9-9-1
Environmental, Health & Safety (EHS) Manager
A well-respected manufacturing company is seeking an EHS Manager to lead their St. Louis area facility.
The Position:
Advises plant management of any potential law changes and their impact on the plant

Supports company interface with regulatory authorities for regulatory visits, requests, and submissions for the region.

Align corporate and local EHS goals and strategies

Develop and implement EHS policies and procedures

Lead, develop and manage local EHS staff members

Reviews incident reports, coordinates investigations and provides internal follow-up reports to external parties, including insurance vendors, government and legal bodies as required.

Routinely reviews the facility for unsafe conditions and concerns and ensures resolution of those concerns

Manages and plans all safety training programs, suggests safety award programs and incentives

Develops and implements programs and policies for monitoring and preventing chemical, physical, and biological hazards at the facility.

Surveys, compiles, and analyzes data relating to occupational, environmental, and health concerns
The Candidate:
7+ years related experience in a chemical or food manufacturing facility

Bachelor's Degree with a technical emphasis

Experience working with regulatory agencies and managing environmental regulations

Environmental Permitting Experience is required

ISO14001 experience is highly preferred

Certified Safety Professional (CSP), ICH, PE or CHMM is a plus

Process Safety Management Experience is required
To apply via email, please click the "Apply for this job" link on this page!