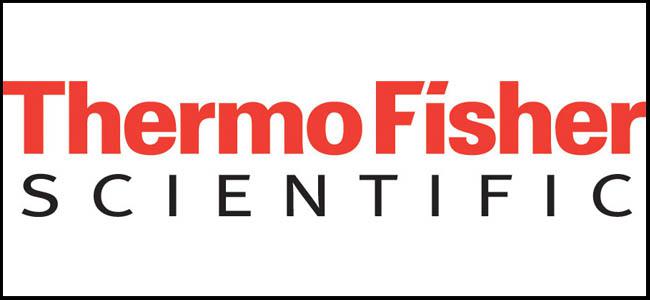 Company Name:
Approximate Salary:
0.00
Location:
Franklin, Massachusetts
Country:
United States
Job Categories:
EH&S Engineer/Specialist: Single site
EH&S Manager/Coordinator: Single site
Safety Engineer/Specialist: Single site
Safety Manager/Coordinator: Single site
Industry Segments:
Environmental Services, Healthcare/Hospitals/Medical, Manufacturing - Miscellaneous
Experience level:
6-10 years
Education level:
Bachelor's Degree
Reference Number:
125383BR
Environmental Health & Safety (EHS) Specialist
When you are part of the team at Thermo Fisher Scientific, you'll do important work, like helping customers in finding cures for cancer, protecting the environment or making sure our food is safe. Your work will have real-world impact, and you'll be supported in achieving your career goals.
 In this key role, you will establish and maintain EHS policies, programs and procedures that ensure compliance with all applicable federal, state, and local regulations and corporate standards. Some of these programs include the site Injury Illness & Prevention Program, Hazardous Communication Plan, Radiation Safety Program, and Ergonomics Program.
 Responsibilities: 
Be a safety advocate. Proactively look for opportunities to improve safety programs and educate and encourage employees to do the same. Drive and implement changes as needed.

Serve as a technical resource to the company in sophisticated areas of EHS Compliance, risk management, hazardous materials/waste, industrial hygiene, industrial safety, and/or ergonomics.

Lead monthly Gemba walks finding opportunities related to EH&S.

Assist in safety committees and awareness programs.

Evaluate new hazardous materials to ensure compliance in EHS requirements and facility procedures.

Conduct EHS reviews for new product development, facility modification, product manufacturing modifications and new equipment/machinery installations.

Develop and deliver training programs.

Perform periodic audits to identify potential environmental and workplace hazards, program deficiencies, and liabilities.

Participate in incident investigations, ensuring root cause and countermeasure identification is completed to eliminate future injury. Review and analyze accident data to identify trends or areas requiring additional focus.

Complete job hazard and ergonomics analysis, make recommendations and work with management to implement changes when vital!

Work with regulatory agencies and third parties as needed based on project or program responsibilities.

Maintain routine safety and environmental reports and records and file the applicable permits (OSHA logs, Stormwater, etc.).

Assist with changes to the site to ensure established safety standards are met!


 Education
 Bachelor's degree in Occupational Safety and Health, Environmental Science, or related scientific field such as Biology, Chemistry, or Engineering
 Experience 
5 years in an EHS role

Direct experience performing ergonomic evaluations and recommendations.

Experience in local, state and federal EHS regulatory compliance.

Good technical and project management skills with the ability to efficiently lead multiple projects and daily responsibilities.

Ability to make decisions and work independently and as part of a team.

Good verbal communication skills and strong interpersonal skills.

Strong analytical and problem-solving skills.

Self-motivated for developing and encouraging creative and innovative solutions.

Ability to interact with all levels of employees.

Ability to discern and appropriately communicate critical issues.


 Preferred Qualifications 
HAZWOPER and/or RCRA Current Certifications

Radiation and Laser Safety Officer Certifications

OSHA 30 hr course or equivalent

CSP (Certified Safety Professional) a PLUS


  This position has not been approved to provide relocation assistance.
 Thermo Fisher Scientific Inc. is the world leader in serving science, with annual revenue exceeding $25 billion. Our Mission is to enable our customers to make the world healthier, cleaner and safer. Whether our customers are accelerating life sciences research, solving sophisticated analytical challenges, improving patient diagnostics and therapies or growing efficiency in their laboratories, we are here to support them.
Our distributed team of more than 75,000 colleagues delivers an outstanding combination of innovative technologies, purchasing convenience and pharmaceutical services through our industry-leading brands, including Thermo Scientific, Applied Biosystems, Invitrogen, Fisher Scientific, Unity Lab Services and Patheon. For more information, please visit www.thermofisher.com.
 Thermo Fisher Scientific is an EEO/Affirmative Action Employer and does not discriminate on the basis of race, color, religion, sex, sexual orientation, gender identity, national origin, protected veteran status, disability or any other legally protected status.