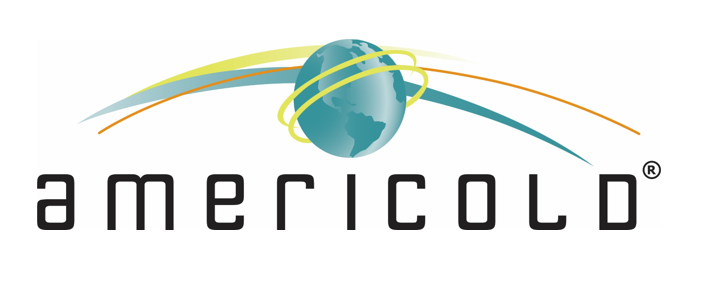 Company Name:
Approximate Salary:
0.00
Location:
Carthage, Missouri
Country:
United States
Job Categories:
EH&S Engineer/Specialist: Single site
Safety Engineer/Specialist: Single site
Industry Segments:
Mining, Oil & Gas - Refining
Experience level:
6-10 years
Education level:
Bachelor's Degree
Environmental, Health & Safety (EHS) Specialist - Mine
Overview:
Americold provides temperature-controlled warehousing and transportation to food producers, restaurants, schools and retail outlets such as grocery stores. We're proud to provide an essential link in the food and beverage industry supply chain, and to play our part in ensuring families across the US and overseas can sitdown together to eat. 
Based in Atlanta, Georgia, Americold owns and operates 155+ temperature-controlled warehouses in the United States, Australia, NewZealand, China, Argentina, and Canada. In North America we have over 11,000 associates and offer a wide variety of employment opportunities - from warehouse forklift operators and supervisors to accounting, customer support, engineering, transportation, and technology solutions positions.
Primary Responsibility:
Sets strategic direction for and reinforces the importance of Health and Safety for Americold Incorporated. Manages the overall Health and Safety programs, including development and implementation of goals, strategies, policies and practices for the Carthage underground room and pillar mine. Works with site management teams to integrate Health and Safety performance and compliance into facility mine operations. Provides leadership to drive continuous improvement in Health and Safety performance, while assuring comprehensive operational compliance. 
Essential Functions:
Lead, promote and actively engage site personnel to ensure a culture of health and safety and accountability.

Provide technical advice, coaching, guidance, and mentoring to all site personnel on health and safety initiatives

Conduct and lead risk assessments to identify and control exposures to workplace hazards.

Lead the investigation of all accidents, near-miss incidents and occupational injuries, and tracking implementation of preventive/corrective measures as required.

Responsible for ensuring that all required training is met for experienced as well as inexperience miners in compliance with MSHA and Americold requirements.

Responsible for keeping all 24-26 MSHA forms current and in a well labeled filling system.

Responsible for site physical compliance as well as Job Safety Analysis (JSA) on all equipment and jobs.

Coordinate with the Regional Safety Manager for your region for all programs and policies required by Americold Logistics.

Initiate supervisor's weekly safety talks to miners.

Handle all MSHA site inspections and attend closeout sessions and interact with the site management team, as well as the Regional Safety Manager.

Assist and hold supervisors accountable to ensure that safety rules are being enforced.

Assist the site's HR representative on Workers Compensation cases, e.g., incident investigation, executing the Return to Work policy, etc.

Coordinate with the Corporate Occupational Health Nurse Manager for all injuries, regardless how minor it may appear and follow the Corporate Injury Management Protoco.

Build relationships with MSHA regulators and participate in regulatory health and safety inspections.

Coordinate with the site management team and the Regional Safety Manager to ensure all citations are abated and/or contested.

Achieve the company goal of Zero lost time accidents and Zero MSHA S&S citations.

Report all accidents, reportable incidents to MSHA and your Regional Safety Manager.

Participate in annual audits from outside agencies (e.g., MSHA, Environmental) organizations.

Ensure that all permits are updated and collect all samples or readings in a timely manner.

Develop file system that has all testing and permits required by law, including mine permits.

Coordinate with the site management team to ensure compliance with all state and federal laws.

Other duties as assigned.
 
Qualifications & Experience:
Bachelor's Degree in Health and Safety with a strong influence in mine safety, or 10+ years of health and safety underground mining experience with Bachelor's degree in other discipline

Minimum of 5 years of health and safety experience within underground mining, oil and gas, chemicals or heavy industry

Experience with root cause analysis methodologies

Experience conducting exposure assessments and industrial hygiene sampling

MHSA Instructor card (Certification in Part 48 Subpart A and B preferred) and First Responder experience preferred

Experience with behavior based safety (BBS) programs preferred

Current MSHA trainer's certificate

Knowledge of all laws pertaining to the mine site

Knowledge, Skills and Abilities:
Strong leadership abilities.

Demonstrate good understanding of key safety principles in the mining industry

Must be able to maintain current mine safety knowledge by attending seminars and workshops

Must have thorough knowledge of MSHA and other agency regulations as required

Strong communication, presentation, and interpersonal skills

Ability to work effectively and respond quickly under pressure situations

Ability to teach, mentor and motivate others

Must become Smoke school certified to read dust emissions

Working knowledge of Microsoft Word, Excel and PowerPoint

Physical Requirements:
While performing the essential functions of this job, the employee is required to constantly function in an outdoor environment with weather extremes of possible –10 degrees to 110 degrees.

The work area is filled with heavy residue form truck traffic and product.

The employee is frequently required to climb heights up to 20-100 feet; lift up to 30-100 lbs., pulling and reaching with above head movement involve up to 40 pounds.

The employee is required to bend, twist, and kneel. Vision and hearing within normal range

To perform this job successfully, an individual must be able to perform the essential functions for this position and meet the physical requirements needed to perform these functions.

Reasonable accommodations may be made for qualified individuals with disabilities




 
Americold is an Equal Opportunity/Affirmative Action Employer. EOE/AA M/F/D/V DFW. 
More Jobs Like This
We couldn't find matching jobs.