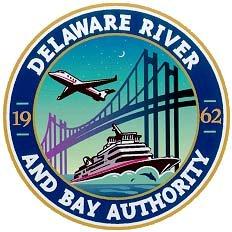 Company Name:
Approximate Salary:
$60,592 to $71,285
Location:
New Castle, Delaware
Country:
United States
Job Categories:
EH&S Engineer/Specialist: Multi-site
Industry Segments:
Aviation, Machinery & Equipment, Transportation - Water
Experience level:
6-10 years
Education level:
Bachelor's Degree
Environmental, Health & Safety (EHS) Specialist
POSITION SUMMARY:
The Environmental, Health & Safety Specialist is responsible for demonstrating and reflecting management's strong commitment to the environment and safety throughout the Authority by conducting audits and training at all facilities to reduce and eliminate workplace hazards and ensure that policies and procedures are being adhered to by employees.
This position is also responsible for the management of all site environmental and industrial hygiene activities, ensuring cost-effective compliance with federal, state and local regulations and permits In areas not covered by regulation, this position will ensure that the Authority is an appropriate steward of the environment through the implementation of best management practices.  This position will report to the Director of Environmental, Health and Safety.
ESSENTIAL DUTIES AND RESPONSIBILITIES:
Assists in implementing safety programs to preemptively identify and eliminate all hazardous conditions at Authority facilities and conduct safety audits at all Authority facilities

Support Environmental & Safety Manager with environmental regulatory guidance (Resource, Conservation, Recovery Act (RCRA), Clean Air Act (CAA), Clean Water Act (CWA) Department of Transportation (DOT), Superfund Amendments & Reauthorization Act (SARA)), and communication of complex regulatory compliance requirements in understandable terms

Makes recommendations to the Director regarding development of and changes to policies, standards and procedures of the Authority based on industry trends and changing regulations

Maintains high visibility and close contact with employees to consistently and continually reinforce environmental and safety standards and best management practices

Oversees Storm-water programs throughout the Authority

Conduct exposure assessments under guidance of Director

Identify energy and waste reduction opportunities and implement strategies for improvement of site environmental profile

Respond to requests for on-site assistance or inspection of hazardous or potentially hazardous conditions including emergency situations

Assist in developing and conducting a wide range of specialized training and educational programs for Authority employees based on incident trends and develop and deliver Authority-wide safety awareness seminars and conduct Safety Awareness talks

Acts as a resource for Authority employees to address any safety issues and concerns and assist with accident/incident investigations

Serve as a member of Authority Safety Committees

Serves as the lead for risk management inspections, external agency inspections and provides communication support with external customers as required including emergency situations

Supports environmental programs such as Spill Prevention, Control and Countermeasures (SPCC), Facility Response Plan (FRP), abatement projects, water quality sampling, air quality sampling and other programs as required and completes required external agency reports such as annual federal SARA reporting, universal waste generation, regulated material manifests, general permitting, and other reporting as required

Serves as the Authority's lead inspector for all required inspections and monitoring

Assists with developing and maintaining an annual database of all Authority permits and completes weekly reports that update the status of major environmental and safety initiatives and incidents

Serves as a resident expert for the Authority on all environmental and safety topics required to conduct the business of the Authority and the resident expert for employee personal protective equipment program

Administers the Authority's safety manual

Other duties as assigned and required

Provides the highest level of customer service and professionalism to all internal and external customers

Develop, implement and maintain programs for the following areas:
Risk Assessments for all departments within the DRBA

Industrial Hygiene Program

Hearing Conservation Program

Personal Protective Equipment (PPE) Assessments

REQUIRED KNOWLEDGE, SKILLS, AND ABILITIES: 
Knowledge of environmental permitting processes, regulations and reporting requirements (Delaware experience preferred);

Excellent communication, presentation and writing skills;

Must be able to work well with others in a team environment; experience in other EHS disciplines (safety, occupational health) an advantage;

Computer literacy and proficiency;

Strong analytical skills and ability to deal effectively and creatively with issues and problems;

Ability to recognize existing and/or potential hazards, analyze those conditions and take action necessary to abate the problem

Ability to use various scientific methods to solve problems

Ability to establish and maintain effective working relationships with internal and external contacts

Ability to work in emergency and hazardous situations

Ability to provide superior customer service




 
REQUIRED EDUCATION AND EXPERIENCE: 
Bachelor's Degree in Environmental Sciences, Engineering or a related field

Minimum of five (5) years experience

Completion of safety programs preferred

Must complete the following safety programs within six (6) months of hire:
OSHA Safety Certificate Program

RCRA & DOT HAZMAT Training

Must complete Intro to Industrial Hygiene course

Storm-water Management (offered by both NJ and DE)




LICENSES, REGISTRATIONS, AND/OR CERTIFICATES: 
Valid driver's license

Ability to obtain TWIC certification within six (6) months

Safety training certificates a plusEnvironmental certifications such as Certified Hazardous Materials Manager (CHMM), Certified Hazardous Materials Practitioner (CHMP), or similar


ADDITIONAL REQUIREMENTS:
Subject to a background check

Subject to a pre-employment physical examination and drug test

Delaware River and Bay Authority requires all employees to have direct deposit with a financial institution or enroll in the payroll card program to receive their bi-weekly pay Must be able to work at heights up to 440 feet

Must be willing to respond to incidents during off hours on a rotational schedule

To apply online, please click the "Apply for this job" link on this page!
More Jobs Like This
We couldn't find matching jobs.