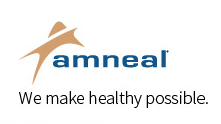 Company Name:
Approximate Salary:
0.00
Location:
Piscataway, New Jersey
Country:
United States
Job Categories:
EH&S Manager/Coordinator: Multi-site
Safety Manager/Coordinator: Multi-site
Industry Segments:
Biotechnology, Chemicals, Pharmaceuticals
Experience level:
6-10 years
Education level:
Bachelor's Degree
Environmental, Health & Safety (EHS) Supervisor
We're looking for entrepreneurial-minded team players who want to join hearts and minds in our quest to make healthy possible.
We're looking for individuals who bring innovative ideas, a willingness to challenge the status quo and a focus on delivering value and results. We also look for people who enjoy their work, want to grow with us, engage in our Responsibility commitments and make a difference for our company, our patients and our shareholders. 
The Environmental Health and Safety (EHS) Supervisor is responsible for training employees on subjects such as health and workplace safety, hazardous waste, and other occupational and environmental topics. This role works with a variety of employees and routinely manages on-site safety training programs, as well as ensures that all employees receive the appropriate safety training for the work they perform.
The Environmental Health and Safety Supervisor also evaluates and inspects work sites and the workplace to ensure that all applicable safety laws are being followed. They may work in a variety of settings (both indoor and outdoor) depending on training needs and work sites.
Essential Functions:
Ensures safety adherence at all NJ locations. Ensures compliance with local and federal laws.

Prepares safety assessment, arranges for Operational Evaluation Level (OEL) reports and ensures proper cross- functional coordination, prepares baseline environment assessment report.

Conducts internal safety audits, provides safety training, maintains documentation, supervises construction activities from safety perspective.

Assists and guides co-workers and works as a team. Follows company Standard Operating Procedures (SOPs), ensures proper decontamination where applicable.

Maintains documentation as per requirement/cGMP requirements/represents company during compliance audit.

Maintains inventory of safety supplies/combustibles. Interacts with vendors for identification and procuring safety supplies.

Follows safety rules and regulations as per OSHA, EPA, NJDEP and other applicable agencies.

Ensures safe handling and maintenance of facility equipment/utilities/plant; ensures proper HAZMAT disposal and related documentation.

Assists validation team in performing validation, handles engineering responsibilities for other facilities as per management requirement.


Education:
Bachelors Degree (BA/BS):  Environmental Health and Safety, related field is required.

Master Degree (MS/MA):  Environmental Health and Safety, related field is preferred.


Experience:
5 years or more experience in Environmental Health and Safety in related field is required.


Skills:
Should have good verbal communication abilities, must have knowledge of audits, documentation, record keeping and local/federal laws. - Advanced

Must know MS Office, Word, Excel and Auto CAD is a plus. - Advanced

Must have good instrumentation, mechanical, electrical know how/exposure. Must have total work dedication and willingness to work under time/work pressure. - Advanced

To apply via email, please click the "Apply for this job" link on this page!