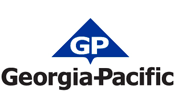 Company Name:
Approximate Salary:
0.00
Location:
Camden, New Jersey
Country:
United States
Job Categories:
EH&S Engineer/Specialist: Single site
Industry Segments:
Lumber & Wood
Experience level:
3-5 years
Education level:
Associate Degree
Environmental Health & Safety Leader / Specialist
Georgia-Pacific is seeking an Environmental Health & Safety Leader / Specialist to provide leadership and presence at our Industrial Plasters facility in Camden, NJ. Reporting to the Environmental Manager, the EHS Leader / Specialist provides continuous support to Environmental and Health & Safety compliance initiatives by building a partnership with front-line employees and collaborating with plant management to develop and mentor the operations staff.
In this role, the EHS Leader / Specialist ensures implemented systems effectively address facility EHS risk profiles. The role balances Safety and Environmental with a 50% focus on safety and a 50% focus on environmental aspects and accountability.
A Day In The Life Typically Includes:
* Providing proactive leadership and direction to achieve the EHS vision through management commitment and employee ownership
* Developing and aligning facility EHS programs and strategies according to the business EHS plan
* Fostering an environment where employees understand and exercise their decision rights regarding EHS
* Assist in developing metrics and automated tracking (Key Control Audits, TRAX Reporting)
* Facilitating EHS ownership with the line organization
* Increasing critical hazard awareness thereby reducing the likelihood of at-risk behaviors
* Ensure the facility safety vision remains evergreen, describes the vision of a better state and that employees' objectives are connected to the vision
* Assisting with the evaluation, interpretation, and compliance with environmental and safety & health laws, regulations and permits as it relates to the operation of the facility (Title V, Life Use Hazard, Stormwater, Backflow Prevention, Pressure Vessel, Wastewater)
* Providing a good foundation and solid understanding of Georgia-Pacific environmental and health & safety standards and all EPA, OSHA and Federal and State regulations. Fundamental programs include, but are not limited to Air, Waste, Water, Chemical Control, Combustible Dust, Confined Space, Emergency Response, Electrical, Safe Work Practices, Lock Tag Verify, Fall Protection, Incident Investigation, Mobile Equipment, Cranes and Rigging, Personal Protective Equipment, and Safe Work Permits.
* Providing coaching and mentoring to facilitate ownership for environmental and health & safety compliance at all levels
* Leading, coaching and developing employees utilizing the MBM® Guiding Principles
* Plant FCC licensing and regulatory contact (FCC CSO); procurement, maintenance, and licensing of FCC regulated devices
* Plant EHS contractor orientation contact (CSM CSO); orientate, issue Safe Work Permit, vet Hazardous Materials prior, vet ISNet & Insurance requirements prior
* Plant Chemical Control contact (CHC CSO); train, implement signage, manage SafeTec SDS File Management System
* Aiding in preparation of routine EHS reporting; be trained as backup
* Facilitating the development, improvement, and implementation of training systems and effectively conduct training to the mill population of over 50 employees; differentiate Learning Management System (LMS) online training needs for environmental and Safety & Health
* Drafting and circulating Division Level Safety Alerts and Knowledge Shares
* Organizing and maintain plant SharePoint website
What You Will Need:
Basic Qualifications:
* Must meet one (1) of the following criteria:
+
o Two (2) year Associate Degree or higher in Environmental Studies, Engineering, Safety or related degree  
o Three (3) years safety-related work experience in an industrial/manufacturing environment
o Three (3) more years of EHS experience in a manufacturing or industrial setting
o Georgia-Pacific ELP OR a present Georgia-Pacific intern with EHS responsibilities
* Experience with Microsoft Office Suite including Excel (spreadsheet creation/ editing, pivot tables, formula creation, etc.), PowerPoint (Presentation creation/editing), and Word (creating and modifying documents and tables)
* Willing and able to acclimate and learn new online database systems (SQL, SafeTec, Learning Management System)
* Ability to interact and excel with new digital platforms (TEAMs, Yammer, SharePoint, Lync, Skype)
* Working knowledge of OSHA and EPA regulations
* Willingness and ability to travel up to 10% to support corporate initiatives or attend training/meetings as needed
What Will Put You Ahead?
Preferred Qualifications:
* Participation in Georgia- Pacific's Entry Level Professional program
* Experience in manufacturing and/or other industrial processes facility
* Demonstrated ability to put automated systems in place to ensure day-to-day compliance and efficient completion of required work tasks
* Experience with New Jersey Environmental and/or OSHA compliance
Salary and benefits commensurate with experience.
We are an equal opportunity employer. Minority/Female/Disabled/Veteran
Except where prohibited by state law, all offers of employment are conditioned upon successfully passing a drug test.
This employer uses E-Verify. Please visit the following website for additional information: www.kochcareers.com/doc/Everify.pdf
Follow us GP-LinkedIn GP-Twitter GP-Facebook GP-YouTube