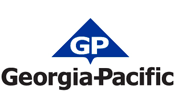 Company Name:
Approximate Salary:
0.00
Location:
Camden, Texas
Country:
United States
Job Categories:
Environmental Manager/Coordinator: Single site
Environmental Manager/Coordinator: Multi-site
Industry Segments:
General Manufacturing
Experience level:
3-5 years
Education level:
Bachelor's Degree
Environmental Manager
''Innovation is facilitated by having the right people in the right roles with the right skills and values.'' - Charles Koch, Koch Industries Chairman and CEO
Georgia-Pacific has an immediate opening for an Environmental Manager at our dual plywood and lumber facility in Camden, TX.  Environmental Managers create value by providing leadership and support to Georgia-Pacific's plant and corporate environmental programs.  This is accomplished through the development, implementation, and management of the facility environmental compliance programs and systems. Additionally, the Environmental Manager plays a key role to ensure the facility is in compliance with governmental regulations, including state, federal air regulations, storm water, wastewater, hazardous waste and also to relative company policies and procedures such as Georgia Pacific's Environmental Compliance Standards. If you are seeking a career where you can influence a team while leading strategic environmental initiatives and grow professionally, we are interested in learning more about you!
A Day In The Life Typically Includes:
* as a technical expert and Compliance Standard Owner
* Directing and assisting in administration of federal (EPA) and state (Texas) environmental program requirements, including but not limited to air, wastewater, storm water, solid and hazardous waste, CERCL/EPCRA and FCC
* Assisting the Plant Manager in the development and the implementation of the corporate environmental management system (7-Element RMS), as well as integration of the environmental system into the plant's overall OpEx Plan
* Analyzing incident and compliance trend[DEL: s :DEL] data and work with operating departments
* Participating in incident investigation, mitigation, root cause analysis and corrective action
* Coordinating activities and prepare/submit reporting to outside agencies
* Assessing and mitigate employee exposure to hazards in the workplace
* Staying current with new ideas, engineering and techniques in the environmental field
* Representing the facility and Georgia-Pacific during agency inspections
* Identifying cost effective solutions for technical and regulatory environmental issues
* Working closely with the respective Regional Environmental Manager and/or Business Environmental Manager for guidance and direction on all environmental matters
* Sharing knowledge with Environmental Engineers from other GP Building Product facilities
* Practicing Georgia-Pacific's Market Based Management (MBM®) philosophy and using MBM Guiding Principles to make decisions and lead initiatives
* Interfacing with all operators in a team-oriented environment

What You Will Need:
Basic Qualifications:
* Bachelor's degree in Environmental, Engineering or Science
* Minimum of 3 years of environmental experience in a manufacturing or industrial environment
* Willing and able to work in an industrial manufacturing plant environment, including extended periods of time in noisy, non-air conditioned or unheated areas
* Willing and able to climb stairs and ladders, walking, standing, stooping and crouching for extended periods of time

What Will Put You Ahead?
Preferred Qualifications:
* Working knowledge of environmental regulations/requirements with emphasis on air, storm water, wastewater, SPCC, SARA, and hazardous/nonhazardous waste, including state specific requirements
* Experience and knowledge of Microsoft programs.
* Experience with environmental compliance and management systems
* Experience and technical understanding of emissions calculations, emissions factors and how they are applied to calculate emissions
* Experience and ability to prepare and implement key management systems/controls, such as Permits, Plans, License & Registration; Written Representation Tables; Statement of Basis; Declaration of Negative Applicability; and Compliance Calendars

Want to learn more about Georgia-Pacific?
Salary and benefits commensurate with experience.
We are an equal opportunity employer. Minority/Female/Disabled/Veteran
Except where prohibited by state law, all offers of employment are conditioned upon successfully passing a drug test.
This employer uses E-Verify. Please visit the following website for additional information: www.kochcareers.com/doc/Everify.pdf
Follow us GP-LinkedIn GP-Twitter GP-Facebook GP-YouTube