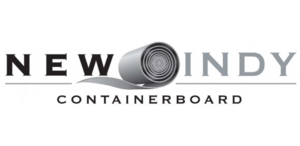 Company Name:
Approximate Salary:
$75,000 with potential for 15% performance bonus
Location:
Hartford City, Indiana
Country:
United States
Job Categories:
Environmental Manager/Coordinator: Single site
Industry Segments:
General Manufacturing, Government / Public Sector, Manufacturing - Miscellaneous, Paper/Lumber/Timber, Utilities
Experience level:
6-10 years
Education level:
Bachelor's Degree
Environmental Manager
Environmental Manager:  this position is responsible for all aspects environmental compliance at New-Indy Hartford City Paper mill. 
Specific responsibilities include:
Familiarity with EPA, IDEM and local regulations associated with wastewater, air quality, hazardous and solid waste, stormwater, contingency planning and other applicable programs.  Ability to interpret regulations

Participate in and support the mill's safety program

Manage and train Environmental Technician position

Ensure safe, compliant and efficient operation of Wastewater Treatment Plant and boiler house.

Provide training and support to boiler house and wastewater personnel

Prepare and update SOPs required to ensure compliance

Daily communication with production leadership and management team

Review and analysis of data associated with Wastewater Treatment plant and boilers.

File all required environmental reports and permit applications.  Maintain files required by regulators.

Liaison with regulatory officials; prepare letters, reports and other submissions for regulators.

Prepare and manage annual  budgets for Environmental Department, Wastewater Treatment system, Boiler house and Technical department

Identify new projects and facility improvements necessary to maintain compliance and opportunities to reduce operating costs 

Determine when maintenance of facilities is necessary; monitor maintenance work to ensure completed properly.

Provide guidance for continuous improvement efforts.

Prepare Monthly KPI report for energy and environmental programs

Provides engineering analysis as required for wastewater plant and boiler house

Work with consultants, chemical vendors and outside contractors on environmental projects as needed

Experience:
Must have minimum of 5 years of relevant environmental compliance experience.  Paper mill experience preferred.  Package Boiler operational / management experience a plus.
Operational experience in wastewater and/or boiler water treatment chemistry required.
Skills:
Must have great communication and problem solving skills.  Ability to troubleshoot mechanical systems.  Root cause analysis. Microsoft Office (Excel, Word, PowerPoint)
Class C Wastewater Operator license or ability to obtain
Education requirement:
B.S. Environmental, Chemical or Mechanical Engineering preferred.  Applicants without engineering degree will be considered if they possess education and experience demonstrating ability to fulfill responsibilities.
A. Why New-Indy?
The New-Indy Paper Mills have been in operation for more than 30 years. Since 2012, we have invested in capital projects that have significantly improved quality and production. We also invest in our Employee's career development through targeted job progression and leadership training programs. As a smaller organization, each employee is a larger part of New-Indy's success. In addition, our Southern California location provides a quality of life that is unmatched anywhere in the United States. During their time-off, our employees enjoy beaches, mountains, deserts, wine country, and attractions in Los Angeles, Hollywood, Anaheim, Pasadena, San Diego, and even Las Vegas.
B. Focus on Safety
All of our Mills maintain a strong focus on safety every day. In recent history, we experienced 2-3 years without an OSHA recordable injury or illness. All employees receive Personal Protection Equipment and extensive training on safety best practices, policies, and procedures.
C. Our Current Workforce
New-Indy values workforce diversity and our Employees love working here! Our turnover rate is less than 10%. Each Mill operates with schedules that are employee approved to meet production needs while achieving work-life balance.
D. Total Rewards
New-Indy offers entry-level wages far above the California Minimum Wage, annual salary reviews, quarterly or annual bonus programs and a comprehensive benefits package that includes; health, dental & vision insurance, flexible spending or health savings accounts, basic life insurance & supplemental life insurance, long term disability, a robust 401(k) plan with a generous employer match, and several types of paid time-off.
E. Employee Training & Development
New-Indy believes in a culture of continuous learning & innovation. To that end, we have implemented robust training and development programs. Job progression training follows structured career path options. Our unique Leadership Development Program has been designed (in partnership with Chaffey College) for those chosen to participate. In addition to several other training and development options, we comply with California's requirement to train all Managers on the Prevention of Workplace Harassment & Discrimination.