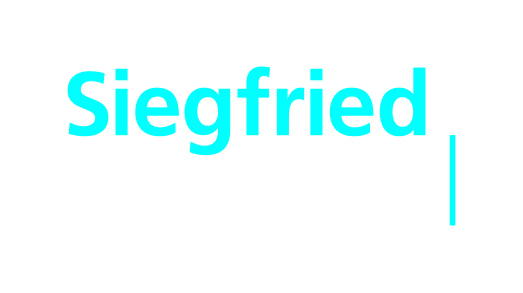 Company Name:
Approximate Salary:
0.00
Location:
Pennsville, New Jersey
Country:
United States
Job Categories:
Environmental - Air pollution
Environmental Manager/Coordinator: Single site
Industry Segments:
Chemicals, Manufacturing - Miscellaneous, Pharmaceuticals
Experience level:
11-15 years
Education level:
Bachelor's Degree
Environmental Manager
SUMMARY: 
The Incumbent is responsible for developing, implementing and managing compliance strategies for a variety of environmental regulations such as RCRA, SARA 312/313, Title V, CWA, TCPA, DPCC, SWPPP, and MACT.
ESSENTIAL DUTIES, RESPONSIBILITIES, AND ACCOUNTABILITIES:
Develops, implements, and manages compliance strategies that meet State and Federal Air Quality Regulations and manages attaining and maintaining compliance with these regulations for all air contaminant emission sources at the Pennsville Plant such as:

Reviewing existing and proposed air quality regulations in order to determine and implement site compliance strategies.

Preparing bid specifications for outside services and evaluate contractors for outsourced compliance tasks.

Preparing work plans for and supervising outside service contractors assisting in compliance efforts. 

Participating in Industry Advisory Groups to help guide the development of environmental regulations.

Assisting operations and R&D in determining proper air pollution control strategies.

Manages the site N-4 wastewater treatment plant.

Provides disposal options and manage disposal of DEA regulated wastes

Provides input/corrections regarding technical issues within Batch Log Records (BLR) for waste generation from organic synthetic pharmaceutical processes from new product development through commercial manufacture.

Acts as the principal contact for all outside certified laboratory testing of wastes

Investigates new methods of waste treatment/handling with consulting firms by meeting with consultants, engineers, attorneys, town officials

Ensures compliance with environmental regulations such as RCRA, SARA 312/313, Title V, CWA TCPA, DPCC, SWPPP, and MACT.

Reviews and recommends changes to production documents and standard operating procedures that impact the Environmental Compliance of the Pennsville Plant.

Is the primary environmental rep resentative on Pennsville's Management of Change (MOC) Committee.

Is an active member of On-site Emergency Response Team (ERT).  Responsibilities include; Communications Officer, release scenario computer simulation modeler, Emergency Response Technician, and Air Monitoring Specialist.

Ensures adherence to the budget for the Environmental Department. Calculates the anticipated waste disposal costs during budget preparation.

Is an active participant in PHAs at the facility.

Ensures that personal and departmental moral, ethical, legal, and behavioral conduct is in compliance with the Siegfried Code of Conduct.

Manages implementation and adherence to all other applicable ESH and cGMP regulations.


SUPERVISION:
The incumbent directly supervises an Environmental Air Permitting Engineer, and a Waste Water Treatment Plant/Utilities Supervisor, and indirectly supervises 4 WWTP operators and 4 Utility/Boiler Operators.  

The incumbent is responsible for staffing, training, and performance management of the direct and ndirect reports.


EDUCATION AND EXPERIENCE:
BS in Environmental Science, Chemistry or Engineering is required with 10+ years of experience in an Environmental Department of a pharmaceutical or chemical plant.  

A current New Jersey N-4 WWTP operating license or other equivalent state WWTP operating license is required for this position.


 OTHER REQUIREMENTS:
Must have excellent verbal and written communication skills.

Reviewing existing and proposed air quality regulations in order to determine and implement site compliance strategies.

Must be able to work efficiently with people of all levels and cultures.

Must be a team player.

Must be very conscientious and detail oriented.

Must be able to manage projects and prioritize appropriately.


Siegfried USA will explore and provide reasonable accommodations to assist any qualified individual with a disability in performing the essential functions of his/her job.  Please speak with HR should you require an accommodation or have any questions. 
Working at Siegfried
Come and find out more about a company with a strong tradition of innovation where, just as our slogan suggests, you really can "expect more".
Do you expect your employer to make the best use of your expertise while also helping you to learn new skills and develop personally?
If you are a dynamic performer with a sound educational background, professional expertise and an entrepreneurial approach, you are just what we are looking for.
We entrust our staff with demanding duties and responsibilities so they can develop personally and professionally and take a stake in our company's successes. They share with us an ambition to create innovative solutions that meet and exceed our clients' exacting quality standards.