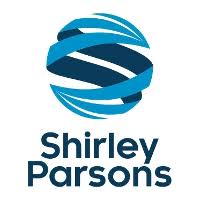 Company Name:
Approximate Salary:
$140,000
Location:
Los Angeles, California
Country:
United States
Job Categories:
Environmental Manager/Coordinator: Single site
Industry Segments:
Aerospace, Chemicals, General Manufacturing, Manufacturing - Miscellaneous
Experience level:
6-10 years
Education level:
Bachelor's Degree
Reference Number:
TF-10765
Environmental Manager [TF-10765]
An international manufacturing and services organization is seeking an EHS Manager to lead the company's EHS program within one of their largest facilities in the US. The incumbent will be tasked with providing leadership within the facility and overseeing organizational compliance with local, state and federal EH&S regulations. This position will focus heavily on environmental regulations such as Title V, RCRA, hazardous waste, storm water and waste water. Reporting to the leadership team, the EHS Manager will be responsible for all Environmental focuses and responsibilities, as well as maintaining safety compliance.
The Role:
Develop, strategize and implement a long-term plan for the site's EHS function, with a focus on environmental media

Influences management to drive EHS performance

Providing practical and technical expertise, advice, and solutions

Promoting continuous improvement efforts in the EHS function, integrating tactical and strategic EHS planning

Monitors program compliance and conducts EHS audits

The Candidate:
Bachelor's Degree (preferably in Science, Engineering, or Environmental)

5+ years' environmental experience within a manufacturing setting

Experience with ISO 14001, Title V, and OSHAS 18001, as well as knowledge of California State regulations

Strong communication and leadership skills