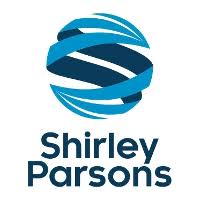 Company Name:
Approximate Salary:
$70,000 - $80,000
Location:
Redding, California
Country:
United States
Job Categories:
Environmental Engineer/Specialist: Multi-site
Industry Segments:
Agriculture & Fishing, Construction /Architecture, Energy
Experience level:
1-2 years
Education level:
Bachelor's Degree
Reference Number:
[JK-10995]
Environmental Permitting Specialist [JK-10995]
Shirley Parsons has been engaged by a growing California renewable energy company to find an Environmental Permitting Specialist to join their expanding team. Operating across a variety of electrical generation and renewable natural gas upgrading facilities; you will be responsible for ensuring environmental compliance when it comes to the application and renewal of permits for the business. This represents a fantastic opportunity to drive growth in the rapidly expanding field of Renewable BioGas.
The Role:
Apply for land use entitlements for new project construction such as special use permits, and California Environmental Quality Act (CEQA) studies

Prepare applications for CEQA and interact with county and regulatory officials to design project permitting

Prepare and air permit compliance at a variety of operational facilities

Direct field personnel in performance of air permit maintenance and compliance activities
The Candidate:
Experience dealing with local and federal regulatory bodies when it comes to environmental permitting

Bachelors Degree in Environment Engineering or related discipline (preferred, but not required)

Based in Northern California Office with travel required to operational sites once a month