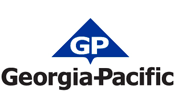 Company Name:
Approximate Salary:
0.00
Location:
Cedar Springs, Georgia
Country:
United States
Job Categories:
Environmental Engineer/Specialist: Single site
Industry Segments:
Environmental Services
Experience level:
1-2 years
Education level:
Some College Coursework
Environmental Specialist
Georgia-Pacific is hiring an Environmental Specialist at our Cedar Springs, GA facility. The Cedar Springs Mill is one of the largest producers of containerboard in the United States. The customer base includes external and international customers, as well as internal Georgia-Pacific box plants.  The mill, located in Cedar Springs, Georgia, is about 30 miles from Dothan, Alabama.  In operation since 1963, this mill employees around 500 people. 
Our culture at Georgia-Pacific is defined by the Market-Based Management® philosophy which guides everyday decision making and provides employees with opportunities to contribute and personally benefit from the value they create.  
The Environmental Specialist is responsible for managing processes and systems for routine air monitoring, recordkeeping, and reporting compliance. This role provides support to ensure compliance with state and federal environmental regulations for this global supplier of containerboard. The Environmental Specialist will support the facility's efforts in conforming to company policies and procedures, such as Georgia-Pacific's Environmental Compliance Standards.  If you are looking for an opportunity where you can contribute and create value by leveraging your skills, initiative, and passion for environmental excellence, we are interested in learning more about you! 

A Day In The Life Typically Includes:
Managing daily Title V Air Permit compliance parameters

Interacting with operating personnel on striving for environmental excellence, continuously improving compliance performance, problem solving, and root cause failure analyses

Assisting the Environmental Air Engineer with preparing quarterly and semi-annual reports and annual compliance certifications for air emissions to state regulatory authorities

Enhancing quality assurance and quality control (QA/QC) of air continuous emissions (CEMS) and opacity monitoring systems (COMS)

Reviewing, monitoring, and managing QA/QC plans for CEMS/COMS, and communicating ongoing updates and preparing reports as required

Programming and repairing gas chromatographs and managing general lab equipment

Assisting the Environmental Air Engineer with annual stack testing and overseeing contractor efforts

Assisting with daily compliance with maximum achievable control technology (MACT) rules, including preparation of start-up, shut-down, and malfunction (SSM) documentation and methanol gas chromatograph (GC) analyses

Assisting the Environmental Air Engineer with greenhouse gases compliance recordkeeping and reporting

Assisting with data collection and analysis in support of solid waste and water programs




 
What You Will Need:
Basic Qualifications: 
High School Diploma or GED

Two (2) or more years' experience in an environmental/engineering field. This requirement may be waived for individuals that have successfully completed Georgia-Pacific's Entry Level Engineering (ELE) or Environmental Entry Level Professional (ELP) programs.

Experience and proficiency using MS Office Suite (i.e., Excel, Outlook, PowerPoint, Word)




 
What Will Put You Ahead?
Preferred Qualifications: 
Bachelor of Science (BS) or Associates degree or higher in Chemistry, Biology, Physics, Environmental Science, Mathematics, Accounting, or a related technical degree

Experience working with CEMS, COMS and lab equipment




Why Work For GP?
A culture that places top priority on integrity and compliance

Opportunity for career growth at one of the largest, financially stable companies in the world

Encouragement to challenge the status quo and share knowledge

Responsibilities and rewards based on contributions

Continued company growth due to reinvesting 90% of our earnings

Competitive pay and benefits that help you manage your personal and financial wellness




We're part of your everyday life. From the walls of your home to the Dixie® plates on your table, the boxes at your local grocery store or the Quilted Northern® in your bathroom, there's a good chance a Georgia-Pacific product is nearby. We need people like you: People who can help us make life's simple necessities better. 
Salary and benefits commensurate with experience.

We are an equal opportunity employer. Minority/Female/Disabled/Veteran - Except where prohibited by state law, all offers of employment are conditioned upon successfully passing a drug test. 
This employer uses E-Verify. Please visit the following website for additional information: www.kochcareers.com/doc/Everify.pdf 
Follow us GP-LinkedIn GP-Twitter GP-Facebook GP-YouTube