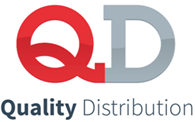 Company Name:
Approximate Salary:
0.00
Location:
Charleston, South Carolina
Country:
United States
Job Categories:
Environmental Engineer/Specialist: Multi-site
Industry Segments:
Chemicals, Manufacturing - Miscellaneous, Transportation/Logistics Services
Experience level:
6-10 years
Education level:
Bachelor's Degree
Environmental Specialist
Boasso is a leading company in the ISO Tank Container Industry.  For over 30 years we have provided innovative Depot & Transportation services throughout the U.S. In 2015, Boasso expanded its reach across the Atlantic Ocean and now operates in the UK, France, Spain, and Netherlands. At Boasso we offer a full array of resources at all terminal locations and remain dedicated to providing the ultimate customer experience. 
To support our growth, we are looking for a Environmental Compliance Specialist to oversee our locations in Charleston, SC, Savannah, GA, Jacksonville, FL. 
Job Responsibilities
This position will be responsible for implementing and monitoring the company's environmental control program at company-owned intermodal terminals in Garden City, GA, Charleston, SC, and Jacksonville, FL, as well as at other regional locations, including rail transfer facilities.
 Position will be the primary on-site EH&S resource, and thus will need to be able to work with minimal day-to-day supervision and be a self-starter; however the position is part of a robust and growing compliance group for the Company.  Position may be assigned to special projects or tasks from time-to-time as needed.  Position will be expected to provide coaching and guidance to terminal, shops, tankwash, and transload operations to the extent applicable.  Ideally this individual will be located in the Garden City, GA, the position will require regular, multi-day trips to the Charleston, SC and Jacksonville, FL terminals each month. However company is open to the individual being located in Charleston, SC or Jacksonville, FL keeping in mind the need to travel to the other locations assigned. 
Primary Responsibilities
provide the operating companies with environmental compliance support including RCRA, Clean Water Act, Clean Air Act, SARA Title III, EPA, OSHA, DOT Hazardous Material regulations. Prepare, obtain, and maintain environmental permits for company operations. Prepare and submit environmental reports for company operations, meet with regulatory agencies as needed.

Attend or provide guidance during regulatory inspections of company operations. Develop response to Notices of Violation.

Drummed waste disposal – RCRA waste characterization, classification, and manifesting relative to EPA and DOT. Review drum inventories, classify waste for disposal in accordance with EPA regulations, consolidate waste streams, and coordinate waste shipments (including preparation of manifests and selecting DOT shipping descriptions Review and approve waste disposal invoices.

Waste profiling – recertify expired profiles, arrange lab testing as needed, create profiles for new waste streams

Conduct environmental reviews of company owned tank washes, terminals, and transload facilities.

Conduct audits of tank wash vendors and affiliates.

Provide training on cleaning, environmental, and waste handling procedures, especially hazardous waste compliance as appropriate.

Instruct facility personnel and managers on waste water treatment procedures. Oversee and operate waste water treatment plants as needed. Meet with municipal water officials concerning compliance issues.

Monitor storm water compliance at facilities.  Ensure that required inspections by local managers are being conducted and, if applicable, that sampling and testing is being performed per permit requirements. Update SWPPP as needed.  Provide/ensure annual training is being accomplished.
Education
Bachelor's degree in Environmental or Chemical related discipline preferred

Environmental Certification
Experience
Must have 5-7 years in similar role, including at least 1-2 years of experience with waste water management, or in a role requiring detailed knowledge of environmental requirements.

Experience with compliance audits and incident investigations

Waste water license a plus   
Knowledge/Skills
Experience with waste and waste water management

Background in RCRA regulation for waste generators

Working knowledge in the regulatory and technical aspects of EPA and OSHA

Experience with DOT Hazmat regulations and shipping requirements

Working knowledge of general chemistry is a plus.

Ability to understand chemical databases and SDS Sheets including ability to communicate hazards to facility personnel

Ability to lead and support cross-functional process improvement teams

Ability to act as a change agent. Effective in enabling and driving change

Ability to effectively communicate (verbal and written) with clarity, impact and passion

Ability to conduct  behavior-based observations

Comfort level with utilizing smart phone/tablet applications in carrying out job duties, especially audits and inspections.
Additional Information:
 Travel Percentage: 40-60%
We offer a competitive salary and benefits package that includes medical, dental, vision, short & long-term disability insurance, 401K Plan, paid holidays and vacation.
 Quality provides equal employment opportunity to all individuals regardless of their race, color, creed, religion, gender, age, sexual orientation, national origin, disability, veteran status, or any other characteristic protected by state, federal, or local law.