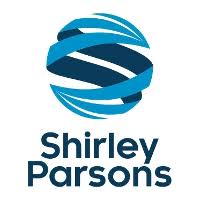 Company Name:
Approximate Salary:
$95,000 - $110,000 + Benefits
Location:
Torrance, California
Country:
United States
Job Categories:
Environmental Engineer/Specialist: Multi-site
Industry Segments:
Oil & Gas - E&P, Oil & Gas - Refining
Experience level:
3-5 years
Education level:
Bachelor's Degree
Reference Number:
[JK-10904]
Environmental Specialist [JK-10904]
A rapidly growing oil and gas company is looking to hire an Environmental Specialist, based in Torrance, CA and travelling regionally across their production facilities in the Greater Los Angeles area. You will be responsible for helping drive forward the environmental program at a project-level, fostering a strong culture across the business, ensuring environmental excellence remains the number one priority for all employees. This represents fantastic opportunity join a thriving company, in a position with long-term growth potential.
The Role:
Drive forward environmental performance across all operational sites, ensuring continuous improvement and feeding back to the EHS Manager

Support air permitting and compliance activities across all production facilities

Oversee the waste management program - ensuring regulatory compliance with the transportation and disposal of hazardous waste

Ensure company compliance in relation to industry regulator standards (EPA) 
The Candidate:
Bachelors Degree in Environmental Engineering or other related discipline (preferred)

At a minimum you will need to have 2 years hands on experience managing environmental compliance in an Oil & Gas environment 

A strong communicator who can engage with stakeholders at all levels of the business

Motivated individual who has the ability to effectively multi-task and accomplish corporate goals