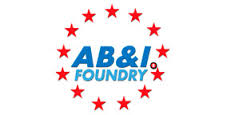 Company Name:
Approximate Salary:
open
Location:
Oakland, California
Country:
United States
Job Categories:
Environmental Engineer/Specialist: Single site
Industry Segments:
Manufacturing - Miscellaneous
Experience level:
6-10 years
Education level:
Bachelor's Degree
Reference Number:
2020-3649
Environmental Specialist
AB&I Foundry produces quality cast iron soil pipe and fittings for Drain, Waste, and Vent (DWV) plumbing systems. In addition, AB&I manufactures custom gray iron castings for OEM manufacturers. AB&I steadfastly adheres to ethical standards of business and adheres to quality standards for our products. Integrity, that's the AB&I way.
GENERAL FUNCTION: 
The Environmental Specialist is responsible for leadership and compliance responsibilities as assigned at the AB&I facility. The Environmental Specialist reports to the Environmental Manager.  The Environmental Specialist directly or indirectly supervises a team of environmental operators with a hands-on management approach.
DUTIES:
Provide Department level management and leadership to environmental operators.

Generate environmental operation work orders as necessary.

Review all applicable environmental permits and exemptions in the regulatory areas assigned (e.g. air quality, wastewater, Stormwater, solid waste, etc.) to ensure that all anticipated environmental related activities are in compliance with existing permits.

Manage with a hands-on approach the data collection, operation, maintenance, and compliance of environmental abatement systems.

Provide assistance for industrial applications relating to electrical, environmental, and mechanical engineering as directed.

Assist in solving environmental concerns related to plant operations.

Coordinate with maintenance/engineering to address environmental equipment breakdowns and maintain all preventative maintenance requirements.

Remain current on all training requirements (applicable safety, RCRA, DOT, SPCC, SWPPP, etc.).

Assist in development or revision of required compliance plans (SPCC, SWPPP, HMBP, etc.)

Assist in data gathering and generation of environmental reports (HMBP, TRI, etc.) as assigned.

Assist contractors and vendors as needed.

Provide assistance with safety inspections for environmental department.

Assist with environmental inspectors, auditors, or consultants.

Working knowledge of the Environmental Management System (EMS).

Assist in development or revision of environmental work instructions as needed.

Ensure that all environmental records, information and reports required for regulatory compliance or per Company policy are maintained and completed as needed and on a timely basis and that all records and information are properly safeguarded.




REQUIREMENTS:
Minimum: 
Bachelor's Degree in Environmentally related discipline or bachelor's degree in any discipline with a minimum of 5 years' experience in environmental compliance in an industrial or equivalent setting preferred.

Excellent communication skills, both inter-personal and external relations. Ability to utilize resources effectively and coordinate groups not under direct report.

Knowledge in current environmental regulations and compliance requirements.

Proficient in full Microsoft Office

To apply online, please click the  "Apply for this job" link on this page!