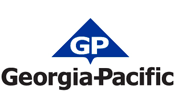 Company Name:
Approximate Salary:
0.00
Location:
Pennington, Alabama
Country:
United States
Job Categories:
Environmental Engineer/Specialist: Single site
Industry Segments:
General Manufacturing
Experience level:
1-2 years
Education level:
Bachelor's Degree
Environmental Specialist
Georgia-Pacific has an immediate opening for an Environmental Specialist at our Naheola Mill located in Pennington, AL. This employee will provide support to the Naheola Environmental team, helping ensure compliance with all state and federal environmental regulations while maintaining compliance with all applicable regulatory requirements and proactively identifying and managing environmental risks.
Georgia-Pacific's Naheola Mill located in Pennington, Alabama, is a manufacturing site for the company's well-known consumer products business. More than 900 employees produce a wide range of products for the consumer business, including Angel Soft® bath tissue and Sparkle® paper towels, as well as bleached paperboard used in Dixie® paper cups and plates.
 
The mill is the largest employer in the community and is engaged in supporting community outreach, workforce development and education.  The area is a sportsman's paradise with world-class hunting for deer, turkey and other small game and is bounded on the east by the Tombigbee River which provides such recreation as freshwater fishing, boating and water skiing.  Residents of this area enjoy the mild climate, a low cost of living, and is an easy drive to the many resort communities and soft white-sand beaches of the Gulf Coast.
 
If you are looking for an opportunity where you can use your skills and passion to grow professionally and create value, we'd like to learn more about you!
 
A Day In The Life Typically Includes:
* Provide support to the Environmental Team in developing, executing, and maintaining site compliance
* Manage mill-wide environmental compliance standard training
* Manage & schedule environmental laboratory testing activities (daily, weekly, monthly, quarterly, and annual testing requirements).
* Serve as Environmental Risk Management System Coordinator
* Serve as Naheola Mill's Radiation Safety Officer
* Manage TRAX reporting system with root cause identification and corrective actions
* Manage Naheola Refrigerant Management Program
* Prepare Environmental weekly and monthly reports for Mill Manager and Accounting Dept.
* Provide support for mill compliance initiatives and Environmental Engineering Team in spill prevention control and countermeasures monthly visual inspections; monthly waste reporting; weekly hazardous and universal waste inspections; completion of storm water inspections per plan requirements; managing Naheola Leak Detection and Repair Program
* Facility Representative during Agency inspections
* Remain current with new ideas and technologies and identifying cost effective solutions to proactively address environmental issues
* Work closely with the mill Environmental Leader and Business Environmental Compliance Leaders for guidance and direction on all environmental matters
* Support the safety organization to promote an injury and incident free workplace by active involvement in the mill-wide safety program.
What You Will Need:
Basic Qualifications:
 
* B.S. Degree or higher in Environmental Science, Chemistry, Civil Engineering, or related engineering or physical science discipline.
* Two (2) or more years of environmental related work experience in another process industry or manufacturing environment. 
* Willing and able to perform tasks such as lifting, walking, climbing stairs, ladders, stooping, standing, pushing and/or pulling and work in elevated places
* Experience and proficiency using Microsoft Office software (i.e., Excel, Word, Outlook, and PowerPoint)
* Willing and able to work extended hours and week-ends when necessary and willing and able to serve on a rotational week-end duty team.
What Will Put You Ahead?
Preferred Qualifications:
* Environmental related work experience in a pulp & paper industry.
Salary and benefits commensurate with experience.
We are an equal opportunity employer. Minority/Female/Disabled/Veteran
Except where prohibited by state law, all offers of employment are conditioned upon successfully passing a drug test.
This employer uses E-Verify. Please visit the following website for additional information: www.kochcareers.com/doc/Everify.pdf
Follow us GP-LinkedIn GP-Twitter GP-Facebook GP-YouTube