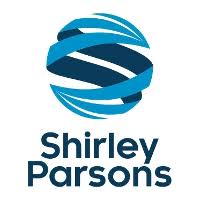 Company Name:
Approximate Salary:
$95,000
Location:
Turlock, California
Country:
United States
Job Categories:
Environmental Engineer/Specialist: Single site
Industry Segments:
Consumer Goods, Food & Beverage, General Manufacturing, Manufacturing - Miscellaneous
Experience level:
6-10 years
Education level:
Bachelor's Degree
Reference Number:
TF-10727
Environmental Specialist [TF-10727]
An established manufacturing company is looking to appoint an Environmental Manager to oversee a their production facility near Turlock, CA. The Environmental Manager will be responsible for leading the facility in all environmental activity including air, water, and waste management. The Environmental Manager will need a strong understanding of environmental compliance programs, tasked with developing and maintaining site environmental procedures.
The Role:
Influences Plant, Production, Operations, Maintenance and site management to drive the Environmental performance.

Supports company interface with regulatory authorities for regulatory visits, requests and submissions for the region.

Monitors changes to all Environmental regulations pertaining to their area and reviews recommendations for incorporation into EHS management systems and standards in a timely manner.

Accountable for managing site Environmental documentation.

Participates as a leader for audits and assigns Environmental resources to audits in their area.




 
The Candidate:
Bachelor's Degree in Environmental or Science/Engineering field is required.

5+ years in relatable Environmental roles

Environmental experience within a manufacturing environment

Strong experience with ISO 140001

Excellent interpersonal skills, with the ability to influence and engage others