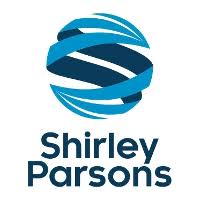 Company Name:
Approximate Salary:
75000
Location:
Tulsa, Oklahoma
Country:
United States
Job Categories:
EH&S Engineer/Specialist: Single site
Environmental Engineer/Specialist: Single site
Industry Segments:
Aerospace, Automotive, Chemicals
Experience level:
1-2 years
Education level:
Bachelor's Degree
Reference Number:
[TM-10811]
Environmental Specialist [TM-10811]
A leading global manufacturing organization is looking to hire an Environmental Specialist at one of their key locations near Tulsa, OK. Working under the direction of the EHS Manger and alongside the wider corporate team, the Environmental Specialist will be tasked with overseeing organizational compliance with local, state and federal environmental regulations. The incumbent will be responsible for helping to create, implement and maintaining environmental programs and procedures.
The Role:
Manager site environmental reporting for air, wastewater, stormwater and hazardous waste

Help develop and implement a long-term plan for the site's environmental function

Providing practical and technical expertise, advice, and solutions

Promoting continuous improvement efforts in the environmental function

Influences management to drive environmental performance

The Candidate:
Bachelor's Degree, preferably in an Environmental, Engineering, or related technical field

2-5+ years of progressive environmental experience

Experience within an industrial (or similar) environment

Strong communication skills, ability to engage with employees at all levels