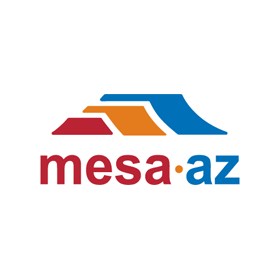 Company Name:
Approximate Salary:
0.00
Location:
Mesa, Arizona
Country:
United States
Job Categories:
Environmental Technician
Industry Segments:
Engineering, Environmental Services, Government / Public Sector
Experience level:
1-2 years
Education level:
Bachelor's Degree
Environmental Technician
The City of Mesa is a great place to work! In addition to competitive salaries, the City also has a generous amount of other benefits available. For more information, please see our website: http://mesaaz.gov/benefits/
Environmental Technician
$48,909.43 - $69,388.80
The Solid Waste Division is currently recruiting for one vacancy at the City of Mesa's award-winning, state of the art Household Hazardous Materials (HHM) Facility located at 2142 N. Center Street.  This position is required to work Wednesday - Saturday hours.  The ideal candidate is motivated, energetic, detail and customer oriented with a passion for the environment and the ability to take on challenges with a positive attitude. 
Responsibilities include:
Performing technical duties associated with air quality, storm water, hazardous materials programs, and sustainability programs

Developing and conducting public outreach and education activities, conducting inspections of public and private facilities throughout the City, evaluating compliance status issues, and drafting enforcement actions

Working cooperatively within a team environment to develop and implement compliance programs

Continual learning in order to understand and stay current on environmental compliance issues, enforcement strategies, and sustainable practices

Working within an environment wherein the City prefers gaining voluntary compliance even though the City is regulated by both the state and federal government

Perform related duties as required




General Environmental Assignment: 
Primary emphasis of this assignment is on the department's asbestos, air quality, environmental site assessment, lead paint, storm water, and environmental water quality programs 

This class may support the hazardous materials and waste program




Hazardous Materials/Waste Assignment: 
Primary emphasis of this assignment is on the department's hazardous materials and waste program at the City's Household Hazardous Materials (HHM) Facility

The schedule for this assignment is Wednesday through Saturday

Work involves customer service interactions; basic understanding of chemical properties when handling and segregating household materials; coordinating services provided by contractors and other City departments; facility operations; waste shipments; records and database management for compliance requirements.




An Environmental Technician works independently while conducting field inspections or performing activities at the HHM Facility and is expected to provide a high level of professionalism when dealing with public and private facilities.  An employee in this class must have a good working knowledge of numerous air, water, and waste regulations and sustainable practices, and be able to make initial compliance decisions during inspections for review and finalization by the Environmental Programs Supervisor. 
Employees in this class may be required to work overtime and must meet the Department's stand-by, on-call, and call-out requirements.  When on-call during non-work hours, employees must be able to respond to environmental situations and make on-site independent decisions as to appropriate actions and to communicate those decisions in a timely manner to division and department management personnel. 
This class reports to the Environmental Programs Supervisor or a department supervisor, who normally reviews work in progress for completeness and accuracy through conferences and evaluation of overall results achieved. 
This class is FLSA nonexempt.     
Employee Values:
All employees of the City of Mesa are expected to uphold and exhibit the City's shared employee values of Knowledge, Respect, and Integrity.




Minimum Qualifications Required:
Graduation from an accredited college or university with a Bachelor's Degree in Chemistry, Biology, Environmental Sciences, Architecture, Engineering, Urban Planning, Sustainability, or a closely related field. 

Good (1 - 3 years) field experience regarding environmental issues or compliance programs.




Special Requirements:
Must possess a valid Class D Arizona Driver's License by hire date. 

Must meet the qualifications to wear a tight fitting respirator by passing a medical evaluation in accordance with Code of Federal Regulations (CFR) 1910.134 by hire or promotion date and must maintain certification. 

Must be able to obtain Occupational Safety and Health Administration 40-Hour Hazardous Waste Operations and Emergency Response (HAZWOPER) certification within 12 months of hire or promotion or maintain annual refresher training. 

For those program areas directly assigned to this class, must obtain Asbestos Hazard Emergency Response Act (AHERA) certification, Department of Transportation Hazardous Materials (DOT) certification, and United States Environmental Protection Agency Resource Conservation and Recovery Act (RCRA) certification within 12 months of hire or promotion or maintain annual refresher training.


Substance Abuse Testing: 
Due to the safety and/or security sensitive nature of this classification, individuals shall be subject to pre-employment or pre-placement alcohol, drug, and/or controlled substance testing as outlined in City policy and procedures.




Preferred/Desirable Qualifications: 
Excellent communication skills are highly desirable. 

Effectively dealing with the general public, consultants, contractors, and regulatory agencies. 

Experience in storm water, air quality, hazardous materials/wastes, and/or asbestos (General Environmental Assignment). 

Experience in the management of hazardous materials/wastes (Hazardous Materials/Waste Assignment).
City of Mesa offers a competitive benefits package. A CITY OF MESA ONLINE APPLICATION IS REQUIRED.
Applications available 03/13/20 and must apply by 03/26/20. Applicants are encouraged to apply as soon as possible as we will review applications as they are received. For complete job description, requirements and online application form, please visit our web site by clicking the apply link on this page.
City of Mesa is an equal opportunity employer and all qualified applicants will receive consideration for employment without regard to race, color, religion, sex, national origin, disability status, protected veteran status, or any other characteristic protected by law.

More Jobs Like This
We couldn't find matching jobs.