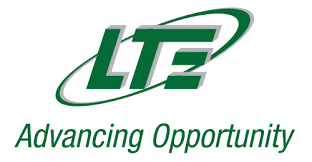 Company Name:
Approximate Salary:
$18 an hour
Location:
Midland, Texas
Country:
United States
Job Categories:
Environmental Technician
Environmental Consultant
Industry Segments:
Environmental Services, Research
Experience level:
0-1 years
Education level:
High School or equivalent
Environmental Technician
LT Environmental, Inc. (LTE) is seeking an Environmental Technician for our Midland, TX location. The Environmental Technician will primarily be responsible for performing groundwater sampling, soil sampling, construction stormwater inspections, SPCC inspections, due diligence inspections, environmental drilling oversight, and excavation oversight.
This is a full-time position with typically 80-90% of time spent in the field. LTE maintains a fleet of trucks for fieldwork and travel to project sites.
Your Day-to-Day
Perform fieldwork that may include groundwater and soil sampling, environmental site assessments, excavation oversight, remediation, and compliance inspections (stormwater, SPCC, LDAR).

Interact with contractors and clients in the field.

Communicate regularly with Client Managers, Group Managers, and Project Managers located in Carlsbad, Midland, Durango, and in other LTE offices via cell phone, e-mail, and video conference.

Local travel to multiple project locations in rural areas on unpaved roads. Overnight stays to complete larger projects is infrequent but expected. LTE pays all travel expenses.

Perform field activities and/or other duties as assigned. You will experience a high degree of variation in your daily work activities.




What You Bring to the Team
High school degree

Basic knowledge of environmentally-related field, such as hydrology, soils, etc.

An interest in pursuing an environmental career based.

Strong interpersonal/communication skills.

Resourceful, critical thinker, problem-solving skills. Positive, team-oriented attitude.

A safety-first approach to all work activities.

HAZWOPER certification is a plus.

Mechanical/construction skills are a plus.

Ability to travel locally, work independently, and work outdoors year-round.

Applicant must be able to pass a drug screen and baseline physical.

Have a valid driver's license; motor vehicle record free of major infractions, and a commitment to safe operations.

Must be physically able to lift up to 50 lbs., walk around construction sites, climb ladders, slopes and berms, and cross uneven terrain, sometimes in extreme weather conditions.




LTE is an Equal Employment Opportunity Employer.