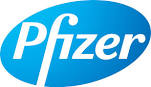 Company Name:
Approximate Salary:
70,700.00 - 117,900.00 USD Annual
Location:
Kalamazoo, Michigan
Country:
United States
Job Categories:
EH&S Engineer/Specialist: Single site
Ergonomics professional: Single site
Industry Segments:
Engineering
Experience level:
3-5 years
Education level:
Bachelor's Degree
Reference Number:
4715293
Ergonomic Engineer - Sr. Environmental, Health & Safety (EHS) Specialist
ROLE SUMMARY
Program owner of the Site Ergonomics program providing leadership to assure ergonomics improvements are included in new designs and in implemented solutions in different areas such as in the manufacturing of Active Pharmaceutical Ingredients, in drug product packaging & filling lines (Both Aseptic & Non Aseptic), along with Maintenance and Warehouse environments.
Role also will have responsibilities of site-wide Occupational Safety programs.
ROLE RESPONSIBILITIES
Lead Site Ergonomics and Occupational Safety programs while serving as a member of the Site's Environmental, Health, and Safety Department.

Works independently to assess ergonomic problems & solutions within the Kalamazoo PGS Site, present recommendations for correction of cumulative trauma disorders (CTD's) and other safety related injury reduction efforts. 

Works independently in conducting, detailed ergonomic and other safety related injuries analyses by collecting, analyzing, and interpreting data for the purposes of trending and developing tactical plans for continuous improvement. 

Identifies new trends to assure the ergonomics and occupational safety strategies are evergreen.

Develops and implements practical design solutions specific to the worksite.  Role includes developing and implementing design standards for new work centers.

Develops and implements proactive administrative programs to prevent cumulative trauma disorders.

Responsible for interpretation and application of hazard data as it pertains to assessing risk.  Working with key stakeholders to evaluate the technical, safety and regulatory impact of proposed equipment and process changes as it applies to EHS provide leadership in risk-based decision making.

Works closely with other EHS, Occupational Health & Wellness, Engineering professionals,  Supervision and the general workforce to address ergonomic and occupational safety related matters;

Successfully uses recognized system analysis tools to perform risk assessments, investigations, program auditing that result in implementing improvements.


BASIC QUALIFICATIONS
Bachelor's Degree in Industrial or Mechanical Engineering, with formal education in Ergonomics and Human Factors. 

At least 3 years of experience in ergonomics with a proven track record of implementation of practical solutions in a Manufacturing Environment along with implementing occupational safety programs.

Experience in assessing risks, developing and implementing proactive strategies to minimize ergonomic related incidents and process deviations.  Documenting such information for the purposes of informing others of risk factors and resolutions.

 Knowledge in the development and interpretation of statistics. 

Experience in developing and implementing H&S programs to facilitate Pfizer compliance that meet and exceed MIOSHA, General Industry Safety, Health, and Pfizer Standards. The ability to solve complex technical problems and provide expert technical support is a must.

Initiative, leadership, excellent organizational, planning skills are required. 

Excellent written and communication skills.

Experience in conducting incident investigations.

Competency in MS Office (MS Word, MS Excel, MS Project Management and MS Power Point).

Demonstrated ability to successfully influence and engage with multiple levels of the organization and the proven ability to lead cross functional teams is required. 

Excellent interpersonal and written communication skills along with being able to function in a collaborative team environment, while also able to operate independently
More Jobs Like This
We couldn't find matching jobs.