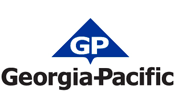 Company Name:
Approximate Salary:
0.00
Location:
Gurdon, Arkansas
Country:
United States
Job Categories:
Environmental Technician
Industry Segments:
Lumber & Wood
Experience level:
1-2 years
Education level:
Associate Degree
Facility Environmental Technician
Georgia-Pacific (GP) is among the world's leading manufacturers of bath tissue, paper towels, napkins, tableware, paper-based packaging, office papers, cellulose, specialty fibers, nonwoven fabrics, building products and related chemicals. Our building products business makes DensGlass® gypsum board often seen in commercial construction, DryPly® plywood and RESI-MIX® wood adhesives, among others. Our containerboard and packaging business offers high-end graphic packaging to bulk bins as well as Golden Isles fluff pulp. You may also recognize consumer brands like Angel Soft®, Brawny®, and Dixie® on retail shelves and enMotion® towels, Compact® bath tissue and SmartStock® cutlery dispensers when you are away from home. Our GP Harmon business is one of the world's largest recyclers of paper, metal and plastics. As a Koch Company, we create long-term value using resources efficiently to provide innovative products and solutions that meet the needs of customers and society, while operating in a manner that is environmentally and socially responsible, and economically sound. Headquartered in Atlanta, GA., we employ approximately 35,000 people. For more information, visit www.gp.com.
Facility Environmental Technician
 
A Day In The Life Typically Includes:
     * Participate in the implementation of Georgia-Pacific's 7-element environmental management system. 
     * Conduct activities to support and implement environmental compliance and management system. 
     * Champion Market-Based Management^® and Operations Excellence (OpEx) by showing employees how their actions connect to our environmental vision and create long-term value. 
     * Track metrics at the facility, provide training, support continuous improvement of the facility's environmental management system, and coordinate with facility environmental leader and manufacturing personnel.
     * Meet day to day environmental compliance requirements of applicable permits, plans, and regulations, which may include collecting records, preparing reports, conducting inspections, and sample collection.
     * Report to the Facility Environmental Manager.
 
What You Will Need:
Basic Qualifications:
     * Bachelor's degree in Environmental Science or related field. 
     * Ability to embrace change, support continuous improvement, and effectively balances multiple priorities.
     * Knowledge of major technical/regulatory requirements, understanding of environmental management systems, experience with data management and sampling procedures. 
     * Organized with strong verbal and written communication skills.    
 
What Will Put You Ahead:
Preferred Qualifications:
     * 2 years of environmental compliance experience, along with an educational background in science or engineering.of environmental compliance experience, along with an educational background in science or engineering.
 

 
Salary and benefits commensurate with experience.
Equal Opportunity Employer.
Except where prohibited by state law, all offers of employment are conditioned upon successfully passing a drug test.
 
This employer uses E-Verify. Please visit the following website for additional information: www.kochcareers.com/doc/Everify.pdf
 
Follow us GP-LinkedIn GP-Twitter GP-Facebook GP-YouTube