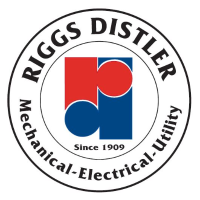 Company Name:
Approximate Salary:
0.00
Location:
Washington area, D.C.
Country:
United States
Job Categories:
Construction Safety
Safety Engineer/Specialist: Multi-site
Safety Manager/Coordinator: Multi-site
Industry Segments:
Electrical & Electronic Products, Utilities
Experience level:
3-5 years
Education level:
Bachelor's Degree
Field Safety Coordinator
Riggs Distler & Company is a utility, mechanical, and electrical contractor based in Cherry Hill, New Jersey, with customers in the eastern United States. Riggs Distler is looking for a safety professional in the Washington area to support crews working on utility projects for PEPCO and BG&E. Experience with overhead line safety a plus.
Job duties include but are not limited to:
Help build and maintain a safe work culture.

Investigate incidents.

Conduct and document an average of four field safety visits per week among assigned crews.

Collect employment-related documents (I-9 forms, tax forms, etc.) from project new hires and verify their completeness.

Assist with post-incident response: help get employees fast, appropriate treatment; coordinate post-incident drug screens; secure evidence for post-incident investigations; interview witnesses; collect post-incident data; make sure all injuries, however minor, are reported in a timely fashion.

Monitor compliance with federal, state, and local regulations, and with all Riggs Distler policies and procedures. Correct deficiencies where possible. Report deficiencies to project leaders, Riggs Distler executives, and the safety group. Serve as a resource for compliance-related questions.

Review all job brief forms and site-specific tailboards on a weekly basis. Provide feedback to crews. Coach employees to improve job briefs.

Maintain 100 percent compliance with your own use of personal protective equipment: hard hat, safety glasses with side shields, EH-rated work boots, high-visibility apparel, etc.

Assist with the development or alteration of health and safety plans, process hazard assessments, and other customer-driven documents.

Observe the weekly safety brief meeting. Provide feedback to those leading the weekly brief meetings.

Serve as project safety liaison between Riggs Distler and the customer.

Assist with rubber glove and sleeve changeouts.

Maintain records of work-related injuries and illnesses, including OSHA logs.

Write risk assessments for a variety of job-specific tasks.

Train employees in safety procedures.

Conduct new hire safety orientations.


Job requirements:
Mechanical aptitude

Strong computer and administrative skills

Valid driver's license with good driving record

Highly motivated

Excellent oral and written communication skills

Willingness to learn

Willingness to function as part of a team


Send resumes and cover letters to Mike Burnham by clicking the "Apply for this job" above.
Riggs Distler is an equal opportunity employer.