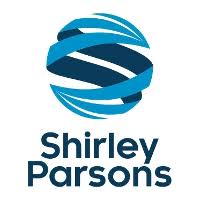 Company Name:
Approximate Salary:
105000
Location:
Hudson, New York
Country:
United States
Job Categories:
EH&S Corporate Director/Manager
Industry Segments:
Manufacturing - Miscellaneous
Experience level:
6-10 years
Education level:
Bachelor's Degree
Reference Number:
AS-10826
Global EHS Manager [AS-10826]
A large manufacturing company is looking to hire a Global EHS Manager to be based at their facility in the Hudson, NY area.  The EHS Manager will work closely with the site and corporate leadership to drive EHS initiatives and help develop programs and processes throughout the US and Europe. The successful candidate will be tasked with fostering a healthy safety culture, requiring the ability to influence and engage stakeholders at various levels of the business.
The Role:
Influences Plant, Production, Operations, Maintenance and site management to drive the EHS performance and results.

Prioritize initiatives and resources to maximize effectiveness

Interact with regulatory agencies to maintain compliance with company and government standards

With corporate support, implement company safety standards

Develop, execute and lead sustainability initiatives 

Manage and develop a team of direct reports




 
The Candidate:
Bachelor's Degree in EHS, IH, Physical Science/Engineering or a related technical field

8-10+ years of progressive EHS experience preferably in a lab support setting

Professional certifications preferred, CSP, CIH, etc

Experience in European manufacturing environments highly preferred

Able to work equally effectively with peers, executive team, location leadership, operating management, front line supervision, hourly workforce

Strong interpersonal skills and be able to build strong working relationships across the organization, and influences change