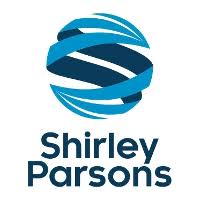 Company Name:
Approximate Salary:
$130,000 + 15% bonus
Location:
Allentown, Pennsylvania
Country:
United States
Job Categories:
EH&S Manager/Coordinator: Multi-site
EH&S Corporate Director/Manager
Industry Segments:
Metals - Fabricated, Metals - Primary, Mining
Experience level:
6-10 years
Education level:
Bachelor's Degree
Reference Number:
RW-10872
Global EHS Manager [RW-10872]
A global metal and mineral manufacturer is seeking a Global EHS Manager to lead company-wide EHS initiatives. The Global EHS Manager will hold a highly visible role within the organization.  The successful candidate will be tasked with influencing a healthy environmental culture, requiring the ability to influence and engage stakeholders at various levels of the business. 
The Role: 
Develop and manage the EHS Training processes to ensure all trainings are in compliance and conducted effectively.

Create and implement a multi-year plan to drive continuous improvement for near term implementation.

Manage various plant EHS inspections and audits to identify any potential environmental or safety hazards

Establish EHS standards consistent with or exceeding local, regional, national, and global environmental and safety regulations.
The Candidate: 
8+ years related heavy manufacturing, multi-site experience.

Bachelor's Degree in EHS related fields.

Experience managing global environmental programs.

Excellent interpersonal skills, with the ability to influence and engage others.

Experience with MSHA and OSHA is preferred.