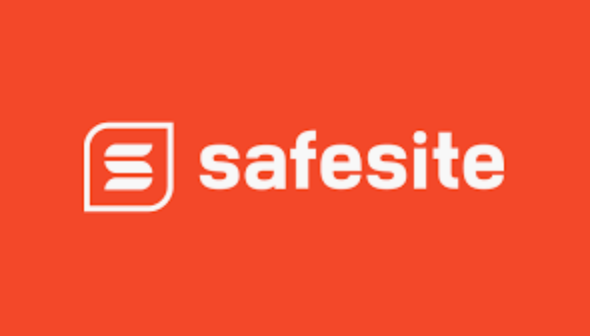 Company Name:
Approximate Salary:
0.00
Location:
San Francisco, California
Country:
United States
Job Categories:
Loss Control Professional: Single site
Loss Control Professional: Multi-site
Loss Control Corporate Director/Manager
Safety Manager/Coordinator: Single site
Safety Manager/Coordinator: Multi-site
Safety Corporate Director/Manager
Safety Consultant
Industry Segments:
Construction /Architecture
Experience level:
6-10 years
Education level:
Bachelor's Degree
Head of Safety Success
San Francisco or Remote
Position Summary
Safesite is looking for a Head of Safety Success and Loss Control. This person will be responsible for the development, implementation, ongoing monitoring, and continuous improvement of Safesite's Safety Success and loss control programs. Reporting to the Founder & CEO, this role will be responsible for ensuring safety services are deployed effectively to Safesite customers and improving safety performance. Services will include a wide range of conventional safety consultancy as well as technology-driven initiatives primarily delivered via the Safesite platform. 
The ideal candidate is an expert in commercial safety programs, risk evaluation, and industry best practices. In time, our Head of Safety Success and Loss Control will appoint and lead a team of remote safety professional and safety-focused account managers. This person will work with the Company's Founders to define the strategic direction and growth of this business unit. 
In addition, the successful candidate will be instrumental in establishing and supporting, from a safety success perspective, insurance service operations.
Responsibilities
Prepare strategic loss control and safety success services for scale in demand.

Review existing and new customer IIPP, safety program element, and loss performance coordinating the update of compliance documentation as required.

Ensure customers are equipped, supported using Safesite resources to meet all safety obligations, and be compliant with federal, state, and local laws pertaining to Health, and Safety.

Manage and oversee a robust onsite safety survey process. Which will include the delivery of findings to safety stakeholders and account managers.

Perform ongoing risk evaluation and servicing of key accounts across a wide range of high-risk industries including construction, manufacturing, general industry.

Define and coordinate regular safety performance reviews with customer safety stakeholders.

Understand and incorporate industry best practices into company strategies and operations. 

Be at the forefront of upcoming new and revised regulatory requirements. 

Seek opportunities to utilize data and technology to enhance Safesite's operations.

Form strong, collaborative partnerships with clients and external stakeholders.

Advocate for Safety Success and loss control initiatives in cross-functional strategic planning. 

Work closely with colleagues to define, implement, and test internal systems for management of customer safety success.




Required Experience
Bachelor's Degree in a related field. MBA a plus. 

Minimum of Certified Safety Professional qualification or equivalent.

Minimum of 5 years of professional experience in corporate safety management, safety consultancy, insurance company operations,  or federal/state OSHA regulation.

A high degree of tech awareness. Experience with digital solutions, including wearables, a plus.

Background working with construction companies, contract consulting work, insurance agencies, brokerages, and carriers.

Experience in loss control consulting and claims management with commercial insurance stakeholders.

Excellent verbal and written communication skills.