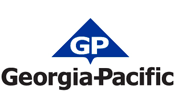 Company Name:
Approximate Salary:
0.00
Location:
Englehart, Ontario
Country:
Canada
Job Categories:
Environmental Manager/Coordinator: Single site
Industry Segments:
Paper/Lumber/Timber
Experience level:
3-5 years
Education level:
Bachelor's Degree
Health, Safety and Environmental Coordinator
Georgia Pacific in Englehart, ON is looking for an enthusiastic Health, Safety and Environmental Coordinator to perform a wide range of duties which include field auditing, inspection and testing, supporting with operators and maintenance personnel with safety and environmental subject matter expertise. The successful candidate will report to the Health and Safety Manager and will be given the opportunity to experience a large range of plant activities.
A Day In The Life Typically Includes:
* Provide operational support related to successful execution and performance for GP OHS Programs.
* Engage the team in cultivating a culture that empowers employees to participate in the OHS Program.
* Develop and review health and safety policies and procedures in accordance with site, company and government regulations and legislation.
* Oversee and collaborate with supervisory personnel and workforce to identify and remedy unsafe working conditions.
* Management of OHS and Environmental related compliance documentation.
* Producing various OHS based reports for site and divisional leadership.
* Perform data entry tasks, digital data uploads to site statistical databases.
* Produce periodic reports to identify trends and recommend corrective actions/coaching/training based on findings.
* Provided support/participate in Incident Investigation/Root Case Analysis Process, and support operations in the development and execution of corrective actions.
* Conduct field-based risk assessments and making recommendations for reducing risks related to site critical hazards.
* Managing the OHS document control process for Standard Operating Procedures, JHA/JSAs, and other OHS program documents.
* Develop/Deliver OHS program-based communications and training.
* Participate in program audits/data gathering for OHS Programs such as Lock-Tag-Verify, Safe Work Permits, Confined Space, Fall Protection, etc.
* Routine (weekly, monthly, etc.) inspections and environmental sampling.
* Environmental waste accounting and shipments.
* Landfill routine task management.
* General environmental compliance-based tasks.
What You Will Need:
Basic Qualifications:
* Must be a leader of safety excellence, resourceful, organized and understand the principles of Health and Safety Management, WSIB claims management, industry best practice and provincial H&S legislation
* Minimum of 5 years' experience in an environmental or health and safety role
* Experience working with environmental or health and safety regulations and the ability to make determination on the applicability to operations
* Experience with MS office including Excel and Word
* Experience developing, coordinating and delivering compliance OHS skills-based training
What Will Put You Ahead?
Preferred Qualifications:
* Diploma or bachelor's degree in an environmental, science, health and safety or engineering field
* Holder of a CRSP, or similar OHS professional designation or the ability to obtain
* Experience working with regulatory agencies
Salary and benefits commensurate with experience.
We are an equal opportunity employer. Minority/Female/Disabled/Veteran
Except where prohibited by state law, all offers of employment are conditioned upon successfully passing a drug test.
This employer uses E-Verify. Please visit the following website for additional information: www.kochcareers.com/doc/Everify.pdf
Follow us GP-LinkedIn GP-Twitter GP-Facebook GP-YouTube