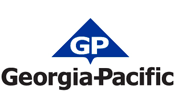 Company Name:
Approximate Salary:
0.00
Location:
Taylorsville, Mississippi
Country:
United States
Job Categories:
IH Manager/Coordinator: Single site
Safety Engineer/Specialist: Single site
Safety Manager/Coordinator: Single site
Industry Segments:
Chemicals, General Manufacturing
Experience level:
3-5 years
Education level:
Bachelor's Degree
Health & Safety Coordinator
Georgia Pacific Chemicals is a performance chemical company focused on manufacturing products for the building products, paper making, industrial, and agricultural application businesses.
Georgia-Pacific Chemicals is seeking a Health & Safety Coordinator at the Taylorsville, Mississippi chemical facility.  As a H&S Coordinator, you will provide leadership, strategic direction, and counsel to the facility.  H&S Coordinators ensures facility Safety & Health activities, systems, and plans effectively to drive S&H performance and meet or exceed business and company S&H objectives and requirements.
A Day In The Life Typically Includes:
* Providing safety leadership and strategic direction within the Taylorsville Chemical Plant through the application of Georgia-Pacific's Market Based Management (MBM®) philosophy
* Serving as the Health & Safety Policies and Management System owner for Taylorsville
* Developing and/or aligning facility H&S strategy according to the business/enterprise H&S plan through site specific policies, procedures, and best-practices
* Managing day-to-day compliance activities to effectively communicate regulatory and technical knowledge to operations and employees
* Utilizing training and development plans to grow H&S skills and knowledge
* Ensuring systems effectively address both facilities' H&S risk profile through monitoring compliance and tracking metrics
* Providing coaching and mentoring to facilitate safety ownership on the line level
* Facilitating H&S ownership throughout the Taylorsville Plant thus establishing a true safety culture 
* Participating in the Chemical Process Safety (CPS) program to serve as backup for the Taylorsville CPS Manager
* Developing systems/methods for identifying hazards and evaluating risk in existing and future equipment, processes, operations (i.e. risk assessments, near misses, etc.)
* Assisting in overseeing the Management of Change (MOC) process
* Prescribing control solutions to eliminate hazards and causes of loss events and to reduce the chance of loss when hazards cannot be eliminated
What You Will Need:
Basic Qualifications:
* Bachelor's degree or higher in Safety, Industrial Hygiene, Engineering or five (5) or more years in a dedicated safety role
* Three (3) or more years of Health & Safety experience in industrial or manufacturing environment
What Will Put You Ahead?
Preferred Qualifications:
* CSP (Certified Safety Professional)
* Previous leadership experience
* Understand and/or experience with OSHA's Process Safety Management (PSM) standard
* Experience in heavy manufacturing and/or chemical processing
Want to learn more about Georgia-Pacific?
Salary and benefits commensurate with experience.
We are an equal opportunity employer. Minority/Female/Disabled/Veteran
Except where prohibited by state law, all offers of employment are conditioned upon successfully passing a drug test.
This employer uses E-Verify. Please visit the following website for additional information: www.kochcareers.com/doc/Everify.pdf
Follow us GP-LinkedIn GP-Twitter GP-Facebook GP-YouTube