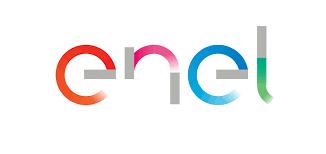 Company Name:
Approximate Salary:
0.00
Location:
San Carlos, California
Country:
United States
Job Categories:
EH&S Manager/Coordinator: Single site
EH&S Manager/Coordinator: Multi-site
Industry Segments:
Electrical & Electronic Products, Energy
Experience level:
3-5 years
Education level:
Associate Degree
Health, Safety, Environment & Quality (HSEQ) Assistant Manager
Who We Are
Enel is a globally recognized leader in sustainable energy and is consistently named one of Fortune Magazine's "Companies that are Changing the World." It is also one of the largest and most trusted energy companies in the world, serving around 70 million customers in more than 30 countries across 5 continents. The Enel Group vision is about Open Power. Open Power means opening energy access to more people; opening the world of energy to new technologies; opening new ways for people to manage energy; opening new uses of energy; and opening more partnerships. These are ambitious goals and we are pursuing them with the passion of more than 65,000 people whose brilliant work is based on our values of Responsibility, Innovation, Trust and Proactivity. In the US and Canada Enel operates through three business lines: Enel Green Power, Enel X and Enel Trading. Together our businesses are leading the energy transition, creating the sustainable energy solutions of the future to help individuals, businesses and communities change energy into lasting value.
Meet Enel X:
Enel X, part of Enel Group, is a global business leading the transformation of the energy sector. We enable consumers, businesses and communities to make smarter decisions about the way energy is created, stored and managed. We are passionate, motivated thinkers who are unified by our mission to change the way the world uses energy. We thrive on solving big problems for our customers and are fueled by our innovation and determination. In the US & Canada, Enel X combines the spirit of a startup with the expertise and infrastructure of a global innovator. We're opening up the full spectrum of energy innovation to help our customers grow through sustainable energy solutions in the following core areas: Demand Response, Demand Management, Energy Supply Management, Energy Storage and Microgrids, Energy Efficiency, Electric Vehicle Charging, Utility Bill Management, and Sustainability. Together, with our passionate people, we are accelerating the pace of change in the energy industry, towards a more efficient and sustainable world.
The Opportunity:
Joining Enel X as the Health, Safety, Environment, and Quality Assistant Manager will allow you to work with a world class organization dedicated to safety, not only in plan but also in execution.  This position will be integrating our current eMobility division into the "Best in Class" global HSEQ processes.  When you join Enel X you will be able to affect change in your daily work.  If creating, implementing and shaping the HSEQ mindset within an organization is your desire, Enel X will provide you this exciting opportunity.
You will manage all on-site Health, Safety, Environment and Quality (HSEQ) activity for the eMobility operations.  The main location is the San Francisco Bay area (San Carlos, CA) facility (50%).  The role also provides HSEQ support for the west-coast eIndustry operations which includes Energy Storage Construction & Operations (30%) and the Tacoma, WA area (Liberty Lake, WA) R&D facility (20%).  Ideal candidates will be living in the San Francisco Bay area with infrequent travel to other sights or living in the Tacoma, WA area with moderate travel, mainly to San Carlos, CA.
What You'll Do at Enel:
Responsible for the management and administration of the company HSE Certifications (ISO 45001 and ISO 14001) Management of HSE training programs for site and remote staff.

Responsible for the investigation of incidents, near misses and counsel employees involved in incidents to prevent reoccurrence.

Conduct routine safety observations to ensure compliance with regulatory agencies, company environmental, health, and safety policies, and practices.

Coordinate Safety & Environment internal and regulatory reporting, including data collection and reporting for the eMobility and eIndustry operations.

Oversee data maintenance and collection for company HSE reporting.

Coordinate and monitor the selection, training, and use of PPE as needed.

Maintain facilities emergency action plan and provide training as needed.
Who You Are:
Strong initiative and drive for high achievement and continuous improvement.

Superior communications, interpersonal, and organizational skills required.

Demonstrated ability to be a team player with passion, drive and the ability to self-start.

Ability to influence.

Proficient in Microsoft Office applications and database applications.

Ability to be on call or work off hours as needed.

Availability for local, domestic and international travel; up to 25%. 
What You've Accomplished:
BS degree in safety or environment and 2+ years' related experience.  Or in lieu of a degree, 7+ years of related experience.

Strong Electrical Safety background including National Fire Protection Association 70E and OSHA's general industry electrical safety standards.

Thorough knowledge of California State Safety and Environmental regulations.

Experience working within safety management systems/quality systems.
What Enel Offers You:
• A rapidly growing yet well-established business
• Ability to work with employees from many different cultures and backgrounds
• Benefits and rewards that support the life and well-being of you and your family
• One of the world's most recognizable and respected brands in the energy industry that believes by working together we can create a new energy era in which the world can become more sustainable.,
• Opportunity to grow and develop your career with the support and mentorship of senior leaders.,
• Various forms of flexibility to help you integrate your life with your professional commitment
Notice to Recruiters & Staffing Agencies
Enel North America has an internal talent acquisition department and designated career site for individuals looking to join our team. Enel North America will not accept unsolicited resumes from any external recruiters, staffing firms, search agencies or any fee-based referrals. Any unsolicited resumes sent to directly to Enel North America, in any capacity will be considered property of Enel North America. This policy is applicable to all Enel North America locations and will be the responsibility of third parties and vendors to understand this policy. Enel North America will not pay a fee for any placement resulting from the receipt of an unsolicited resume. 
EEO Statement
Enel North America is dedicated to providing equal employment opportunities (EEO) to all employees and applicants for employment without regard to race, color, religion, sex, gender, national origin, citizenship, age, disability, sexual orientation, genetic information. We will not discriminate, in any employment decision, against any individual or group on the basis of race, color, religion, sex, gender, national origin, citizenship, age, disability, sexual orientation, genetic information, or veterans/national guard/military reserve status. This shall be done in compliance with all applicable federal, state, and local laws in every location in which Enel North America has facilities. Accessibility – If you require accessibility assistance applying for open positions please contact [email protected]