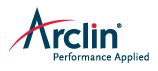 Company Name:
Approximate Salary:
0.00
Location:
Blythewood, South Carolina
Country:
United States
Job Categories:
EH&S Manager/Coordinator: Single site
Industry Segments:
Chemicals
Experience level:
3-5 years
Education level:
Bachelor's Degree
Health, Safety & Environmental (HSE) Leader
HSE Leader-MULTIPLE LOCATIONS...RELOCATION AVAILABLE
Reports To: Plant Manager 
Job Description:
The Plant HSE Leader is the owner of and is accountable for all plant activities related to the health, safety, and environmental protection of Arclin's employees, community, and surroundings. The HSE Leader is also responsible for basic coordination of plant HR activities.  This position will also play a significant role in the administration of the plant's process safety management program. This individual shall also provide technical support for all related plant operations, responsible for implementation of the HSE management system.  In addition, provide support to Corporate HSE and HR as requested.
Primary areas of responsibilities include: 
Responsible for the development and implementation of the Health, Safety and Environmental (HSE) programs and policies. Develop, implement and maintain plant rules, policies and procedures to ensure a safe and healthy working environment.  Implement and maintain HSE policies and standards developed by Corporate HSE and other groups.

Responsible for assuring the plant's compliance with all State, Local, and Federal HSE regulations including OSHA, EPA, DOT.

Responsible for preparation and timely submittal of all HSE monitoring and reporting required by environmental permits (Waste Water, Title V, Storm Water etc.) and HSE regulations.

Work closely with employees to provide personnel training and monitor results for HSE management issues.Lead incident investigations, including determination of root causes and development of corrective actions to prevent recurrence.

Provide support to the Plant Manager in the preparation of capital projects, and completion of new installations. Work with contractors to ensure safety on site during capital projects.  This will include preparation of a Contractor Method Statement when applicable.

Provide oversight and support where required on aspects of Process Safety Management. This will include but not be limited to: Hot Work; Contractor Management; Incident Investigation; Training; and review and documentation of Management of Change.

Lead local hourly recruitment activities with assistance from corporate HR.

Assist in regards to HR related questions and issues such as New Hire Orientation, STD/LTD, and Workers Compensation etc. (15%).




KNOWLEDGE, SKILLS AND ABILITIES–REQUIRED: 
Bachelor's Degree in HSE/Engineering or related field.

3 – 5 years' experience in environmental, health, safety, and industrial hygiene.

Experience in process safety management.

Air Permitting, Title V, Storm Water, SPCC, SWPPP, Hot Work Permit, LOTO, Confined Space Program, and PSM experience however, we will consider candidates who do not have experience in all of these topics specifically.

Detail Oriented and ability to handle multiple tasks in fast paced environment.

Microsoft Office including

Advanced Excel

skills.

Must have floor supervisor mentality.




KNOWLEDGE, SKILLS AND ABILITIES –PREFERRED: 
Previous Chemical Manufacturing Experience.

Previous experience in basic Human Resources Processes.

Waste Water Pre-Treatment

Hazardous Waste Experience.




Please note:
The above statements are designed to outline the functions and position requirements of this job. It does not identify all tasks that may be expected, nor address the performance standards that must be maintained.
More Jobs Like This
We couldn't find matching jobs.